Anyone who's tried Trader Joe's desserts knows the grocery chain has some great options. Here are 10 of my favorites, some new and some trusted TJ's stand-bys.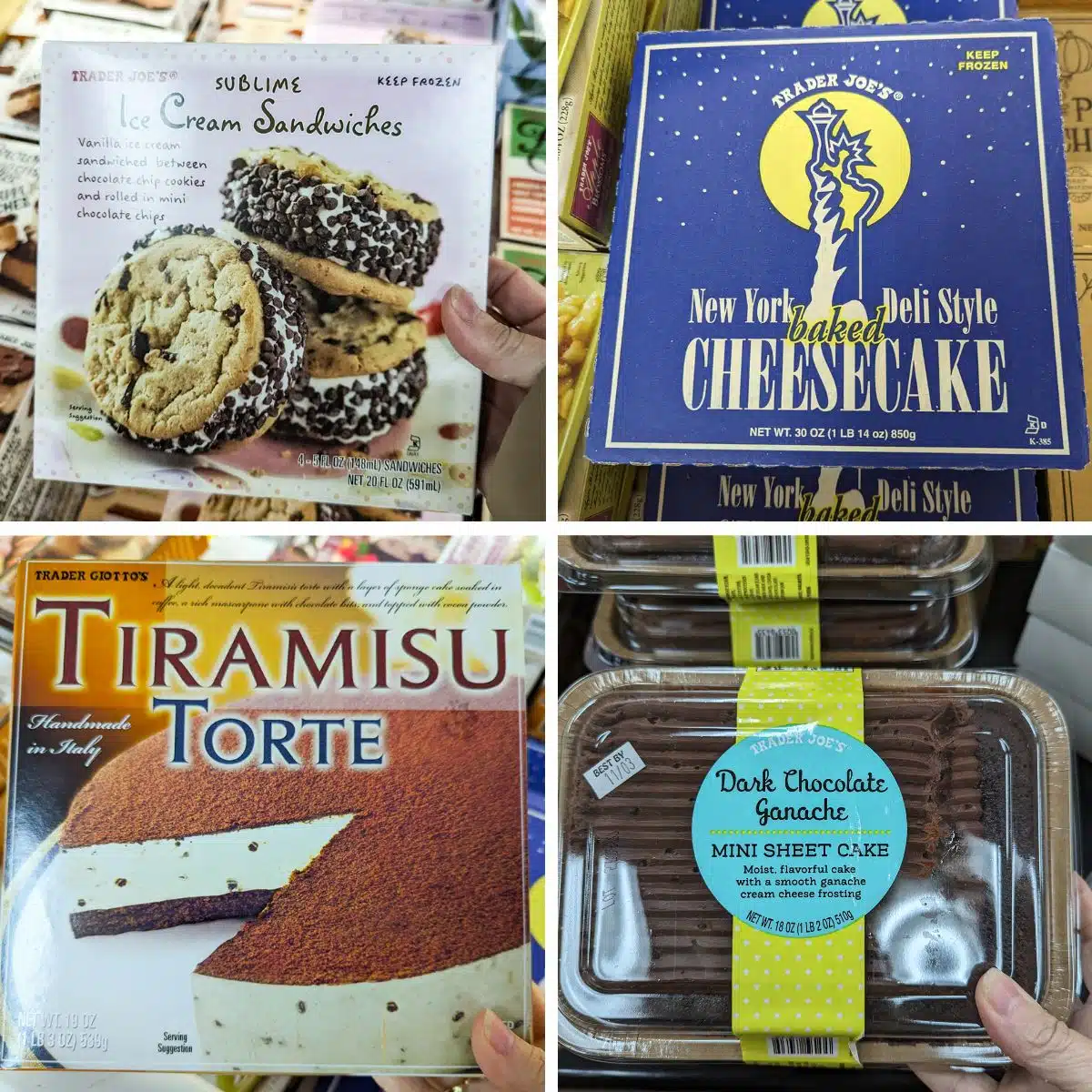 TJ's aisles boasts a wide array of desserts, from delectable chocolate ganache cake and ice cream treasures to New York-style cheesecake and mouthwatering seasonal pies. And true to Trader Joe's mission, these desserts are a harmonious blend of quality and affordability.
Jump to:
TJ's Top 10 Desserts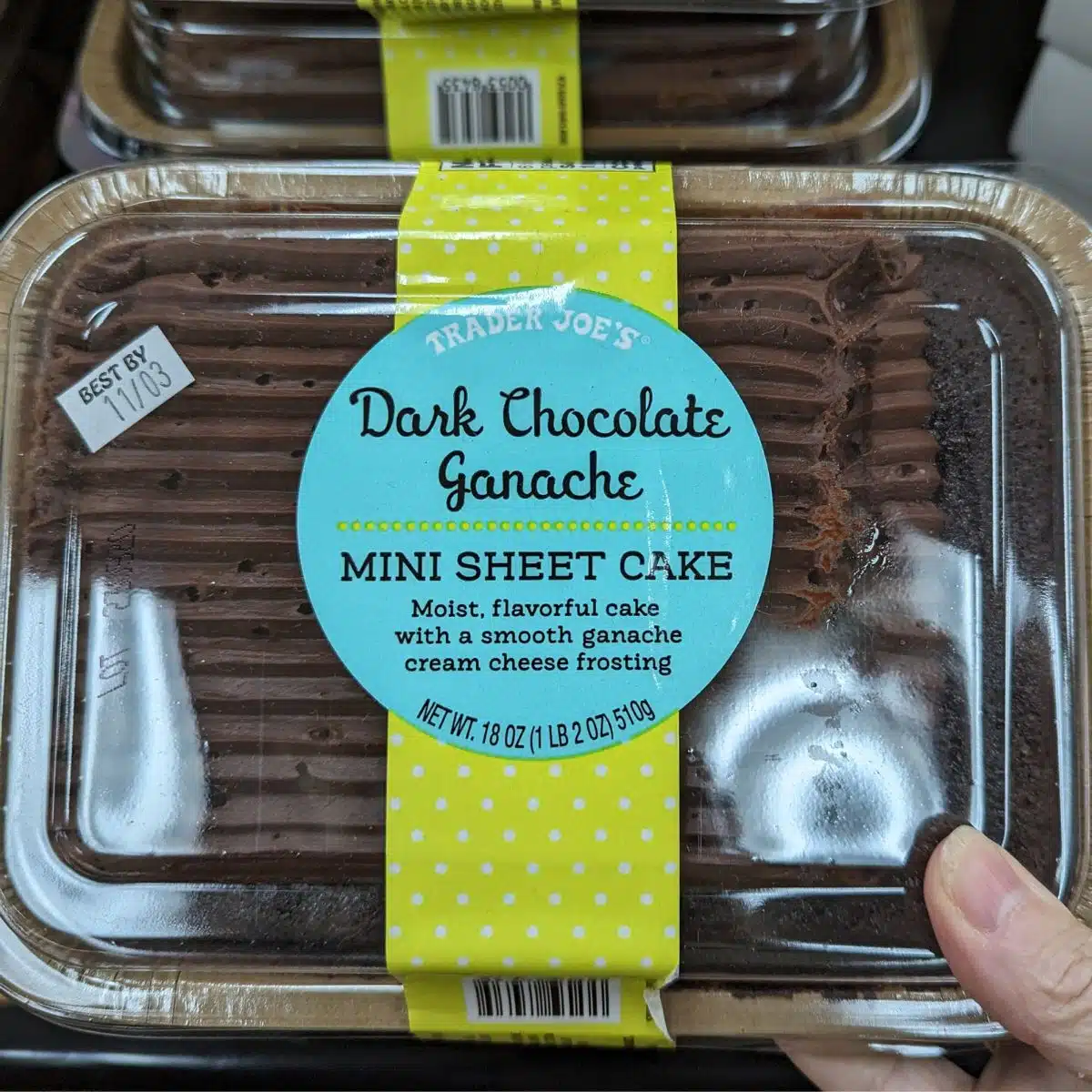 1. Trader Joe's Dark Chocolate Mini Sheet Cake has a rich chocolaty flavor and creamy, not-too-sweet cream cheese frosting. It's indulgent, irresistible and tastes semi-homemade, so it's the perfect go-to cake when you don't have time to make one from scratch. There's also a vanilla version, which is good too, but I'm partial to the chocolate.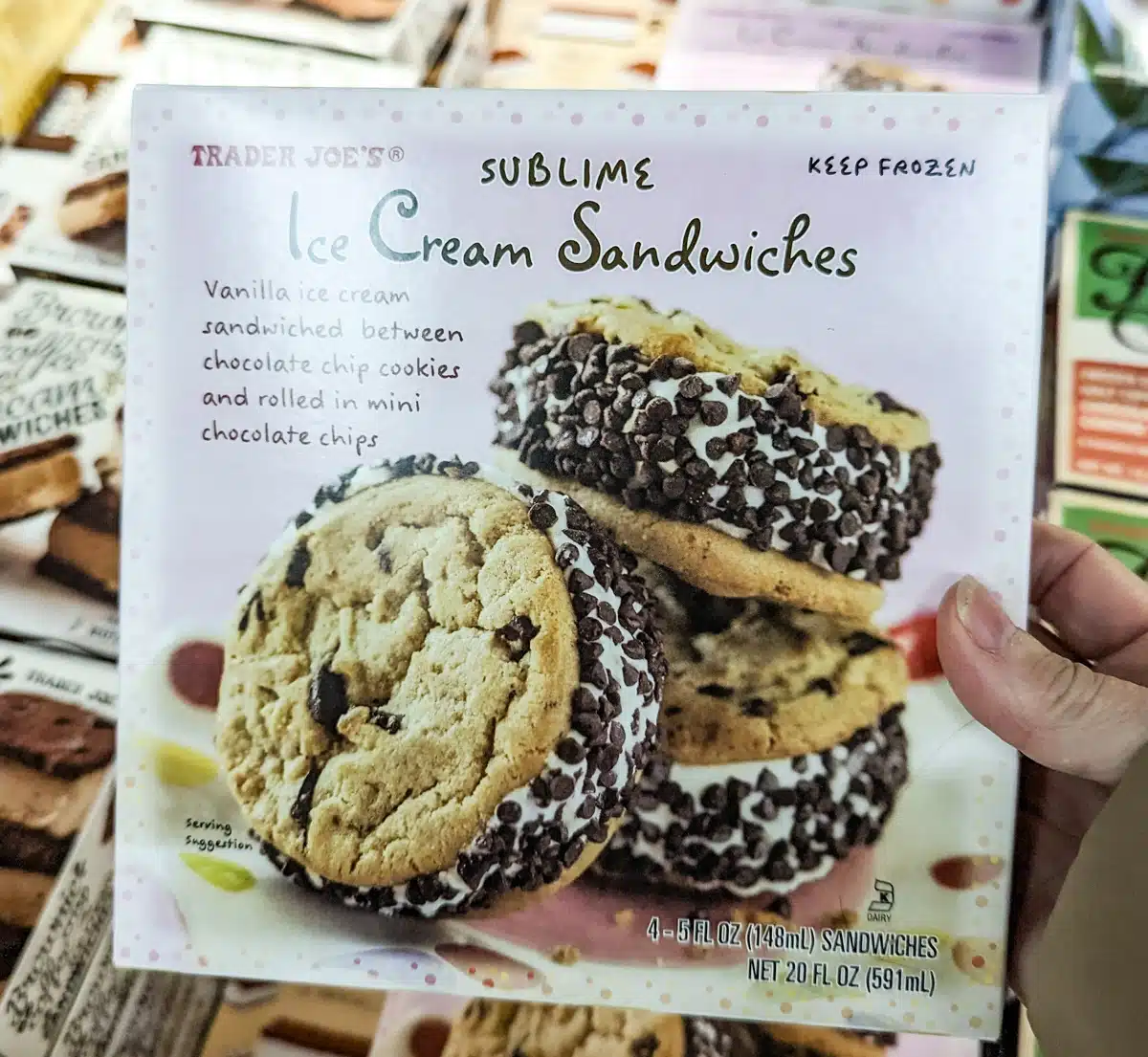 2. Trader Joe's Sublime Ice Cream Sandwiches: These ice cream sandwiches took months and months of testing and tasting to come to fruition. First, the chocolate chip cookies had to have the proper crunchy-chewy ratio and next, the ice cream needed to be creamy and luxurious. Then, they rolled the sides in mini, semi-sweet chocolate chips to make them even better—and they don't disappoint!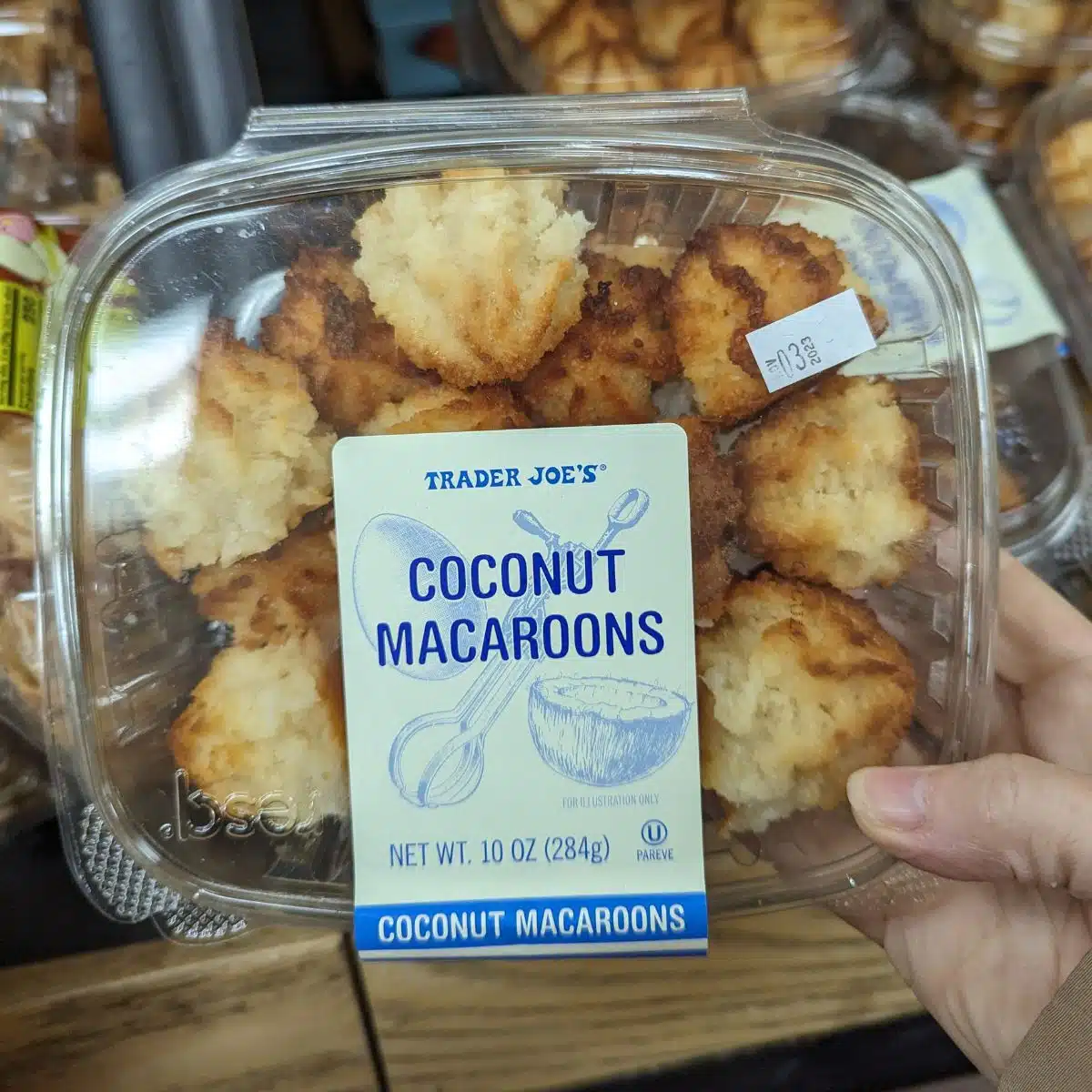 3. Trader Joe's Coconut Macaroons are everything they should be —sweet, chewy and packed with coconut. I like to dip half of these macaroons in melted chocolate, then let them set, for an extra-special treat. The macaroons are gluten-free, too.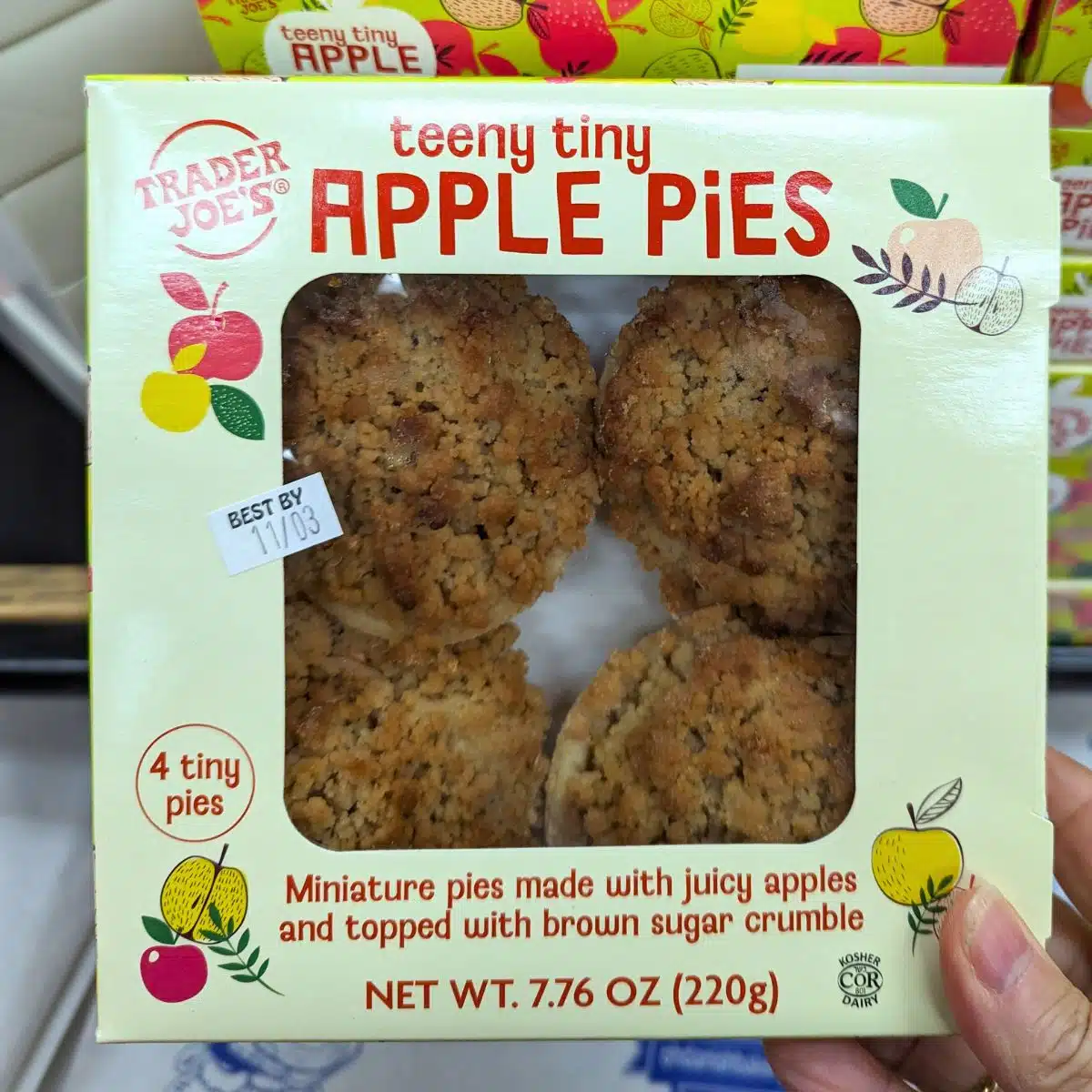 4. Trader Joe's Teeny Tiny Apple Pies are made using sweet-tart, juicy Northern Spy apples. Nestled in a flaky, buttery crust, the cinnamon-spiced, diced apple filling is topped with a brown sugar crumble and baked to a golden brown. The finished Pies are packed four to a box, each measuring about three inches in diameter, so you can enjoy their sweet, tender, apple-y goodness whenever a craving for pie presents itself—no fork or pie server required.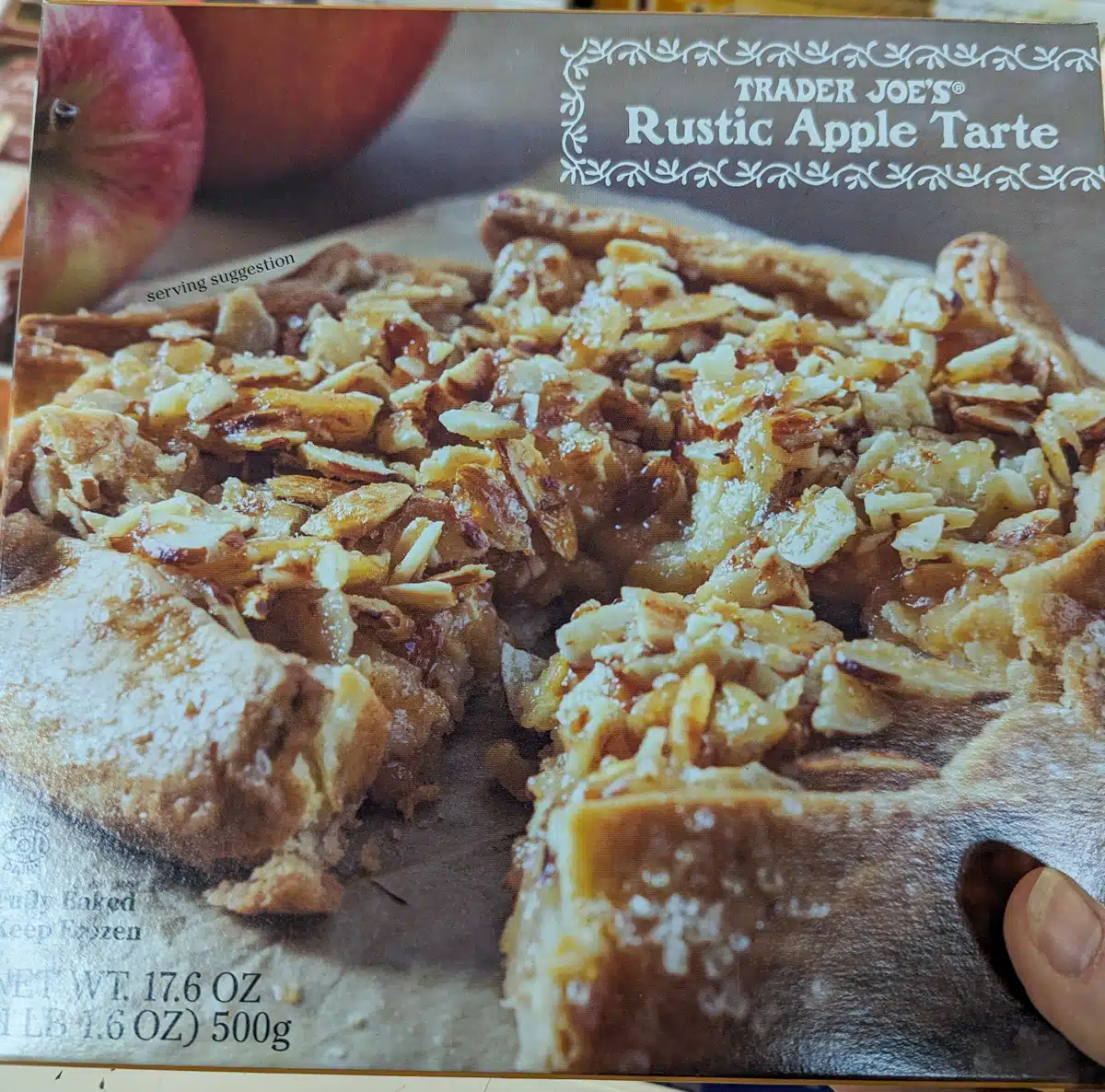 5. Trader Joes Rustic Apple Tart is completely worth a try because it's sweet and delicious. The almond slivers on top add a nice texture and a bit of crunch, and the slightly sweet crust tastes a little like a shortbread cookie. Keep in mind this is seasonal, so if you discover that you like it, you might want to pick up a few for your freezer.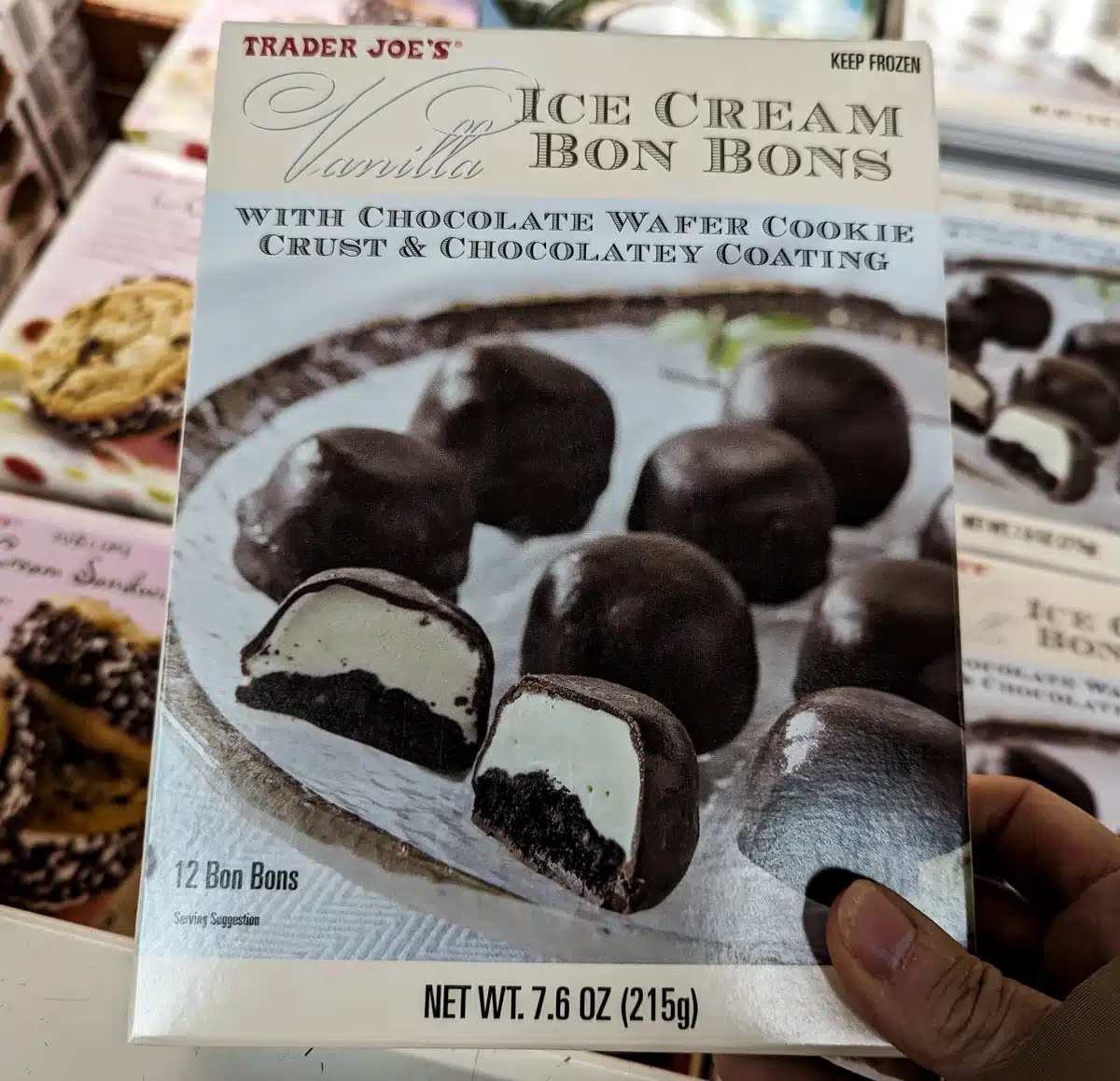 6. Trader Joe's Vanilla Ice Cream Bon Bons with Chocolate Cookie Crust aren't complicated treats — vanilla ice cream on top of a crumbled chocolate cookie crust, and then the whole thing is dipped in chocolate. They're dense and chewy and have a variety of textures in just one bite.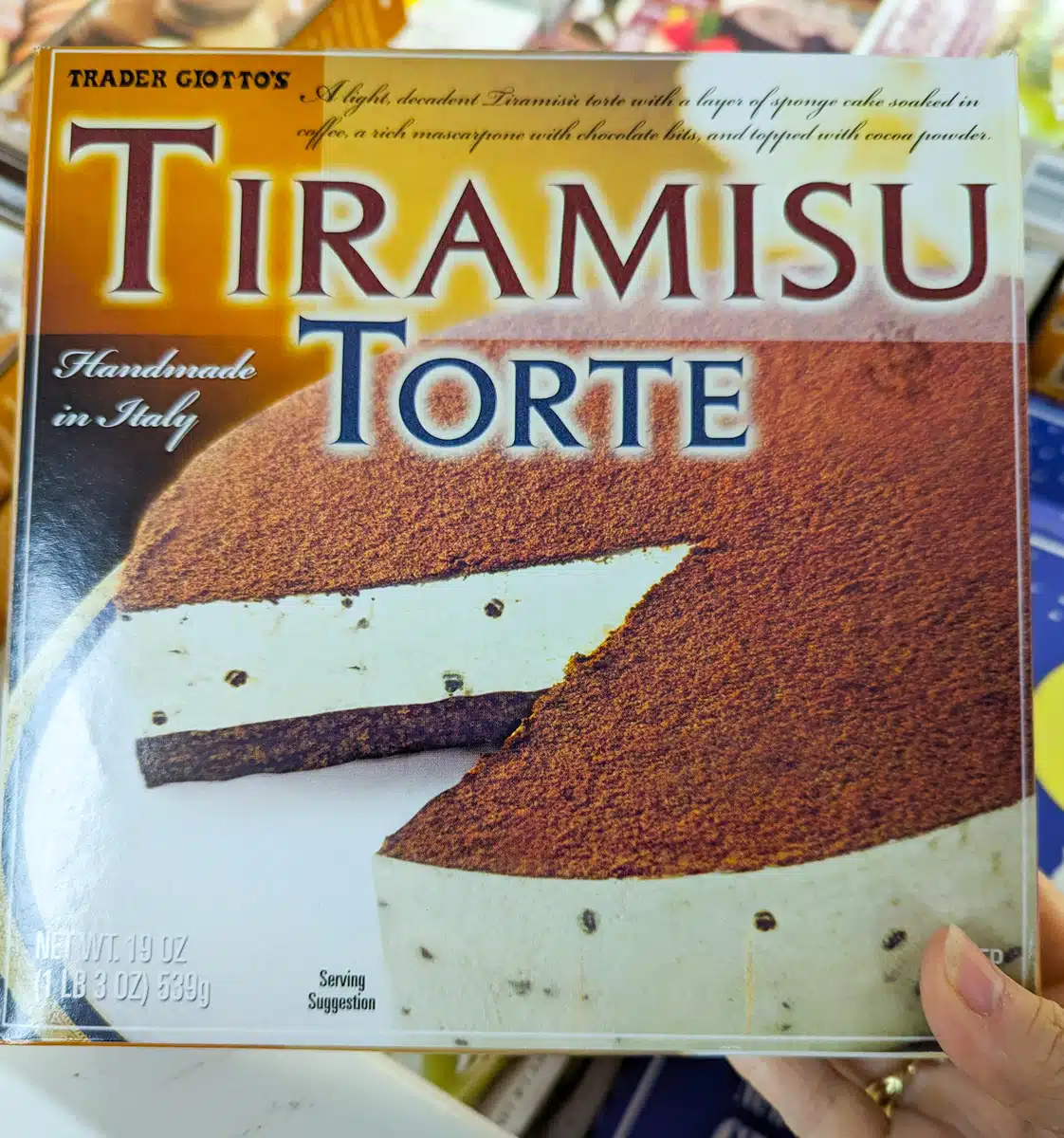 7. Trader Joe's Tiramisu Torte is a delicious Italian treat that I think you'll really love. It comes frozen, and you need to let it thaw to the right consistency before serving, but if you can deal with that, you're in for a really rich and satisfying dessert.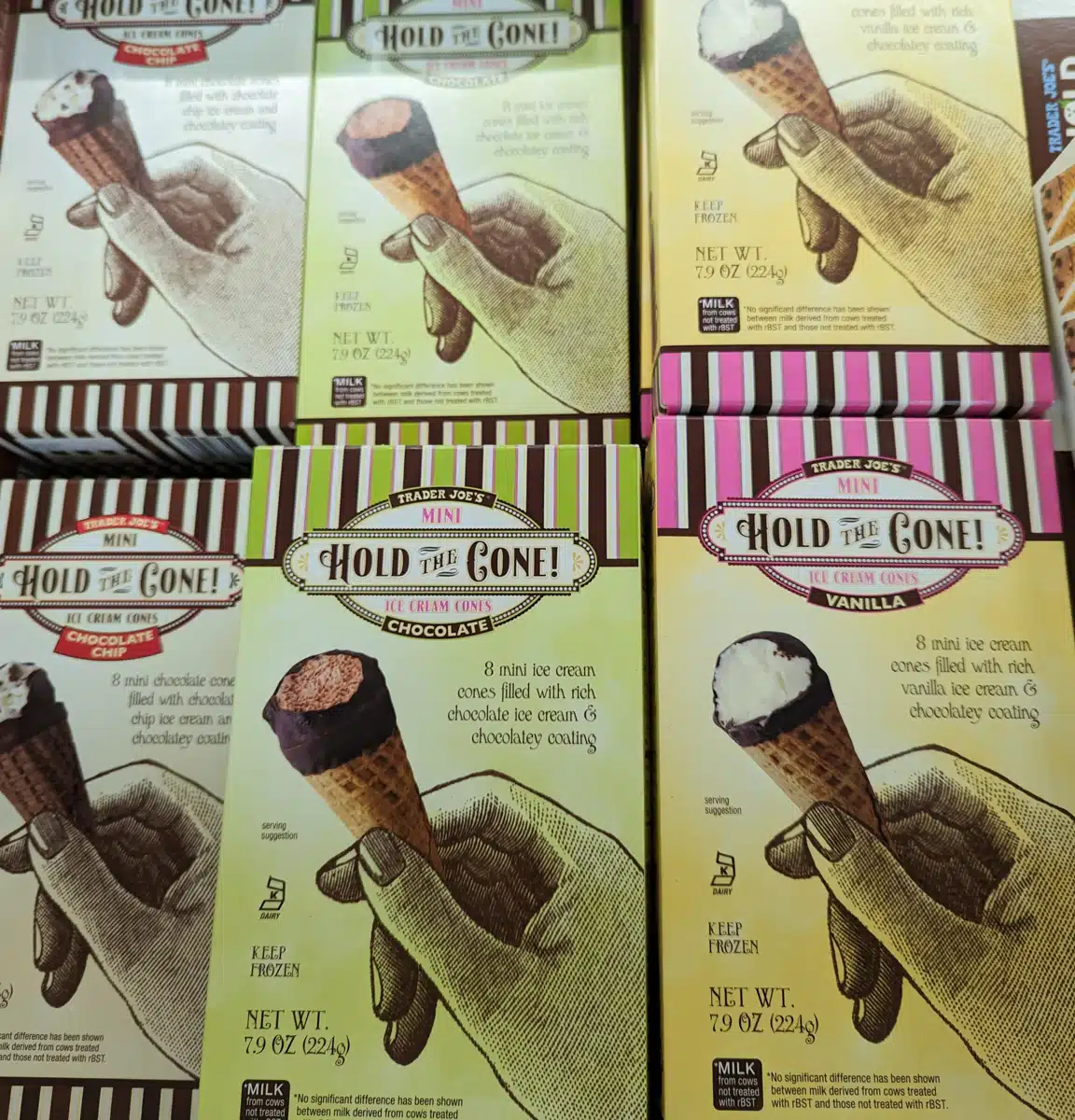 8. Hold the Cone! Mini Ice Cream Cones are a Trader Joe's staple, and for good reason: They came in several flavors and all feature their hallmark chocolate lined cones. They are the perfect after-dinner treat!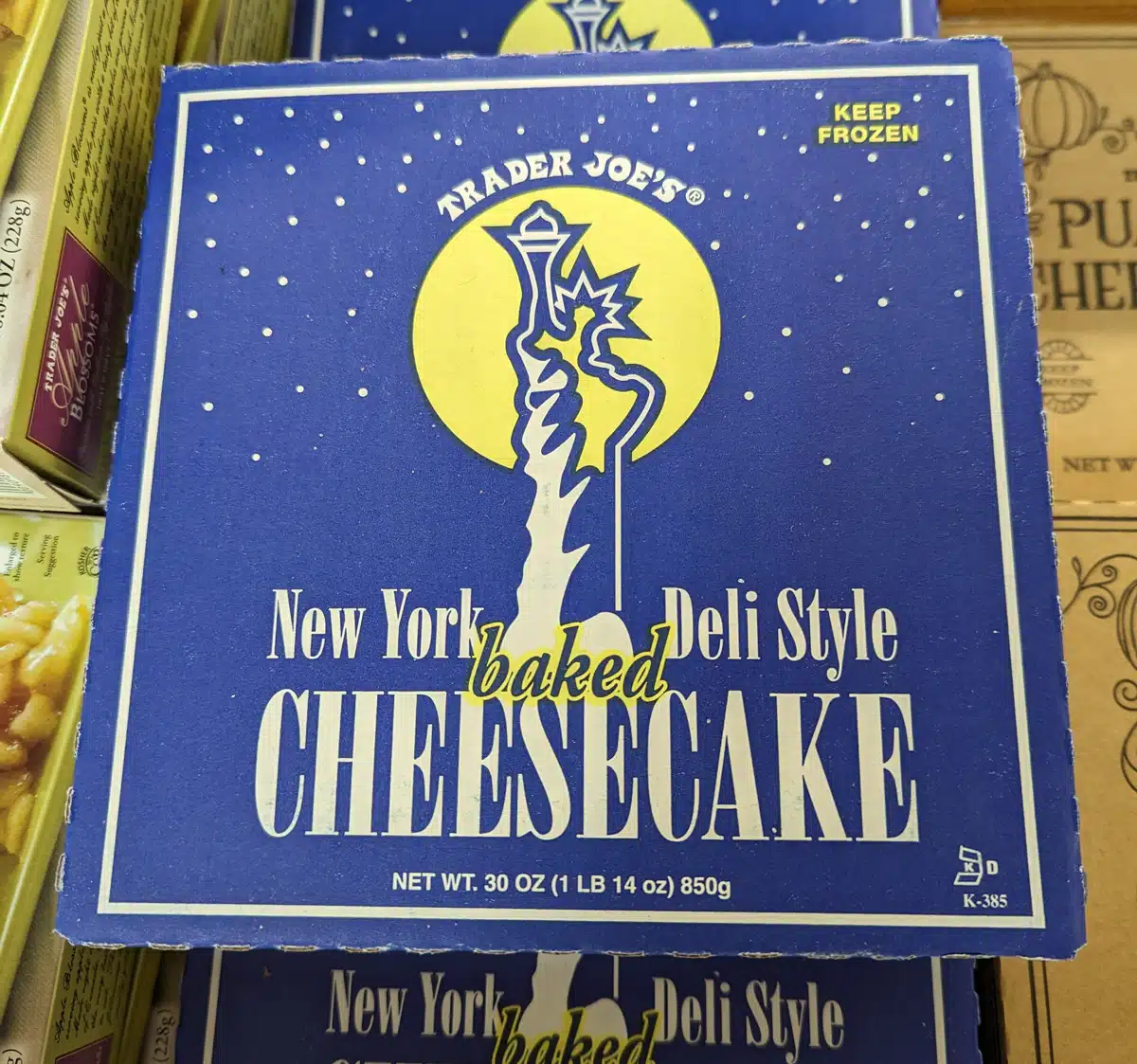 9. Trader Joe's New York Deli Style Baked Cheesecake, with its sweet, ever-so-slightly tart, sour cream and cream cheese base, as well as its crumbly graham cracker crust, is the very definition of luxurious. Every bite is rich, creamy, and superbly satisfying, with a texture that coats the mouth, tickles the tastebuds, and happens to go perfectly with a cup of freshly brewed coffee.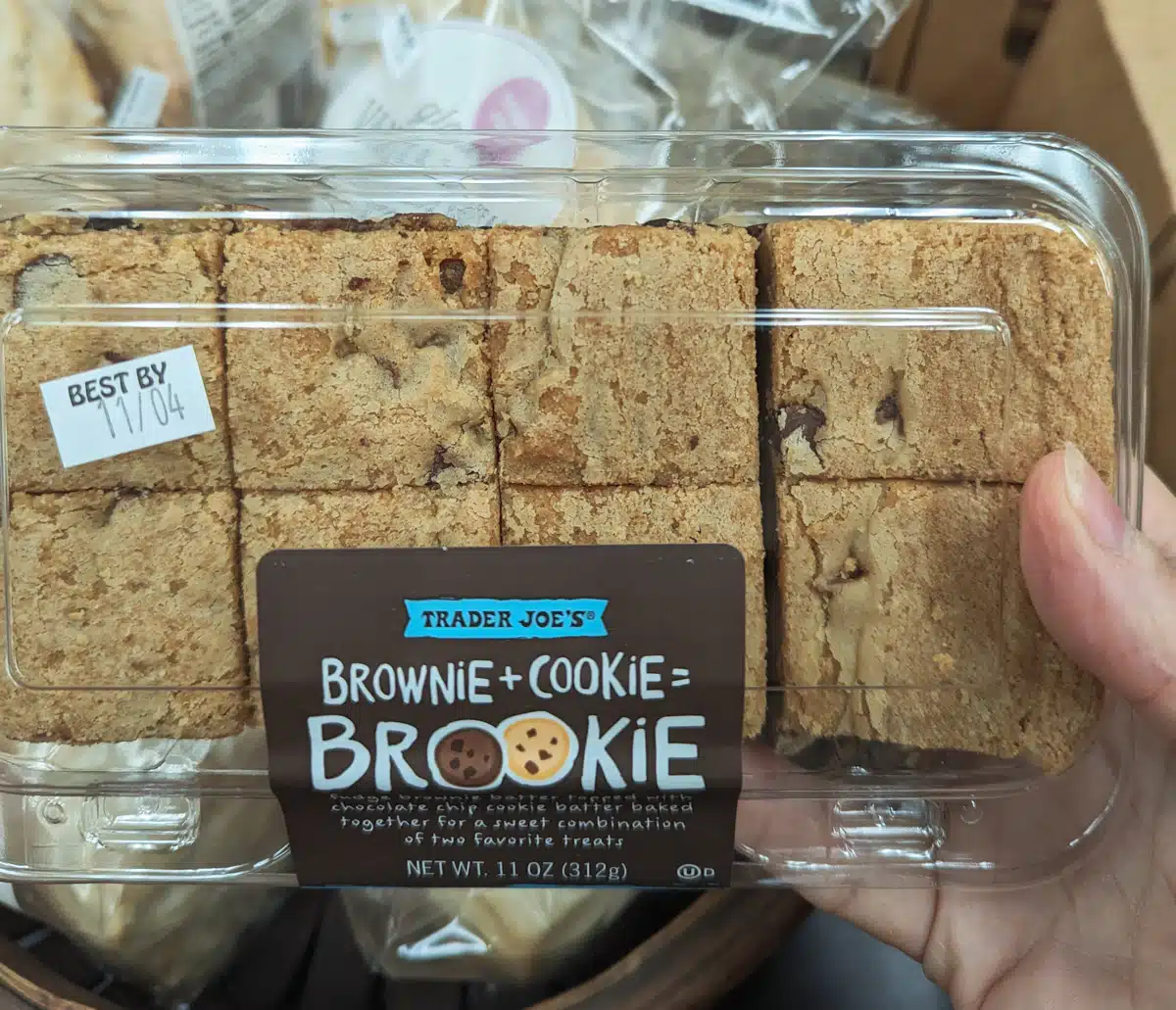 10. Trader Joe's Brookie is a mouth-watering mash-up of two timeless desserts. The bottom layer is all brownie—a rich dark brown batter, with sweetly fragrant cocoa notes and a pleasantly fudgy chew. The brownie layer is topped with a golden cookie batter that's speckled with sweet chocolate chips, and the whole thing is baked to perfection.
Dessert Recipes to Try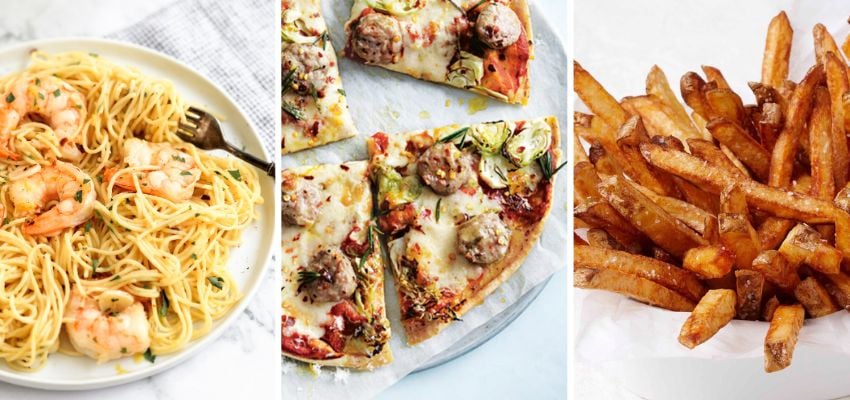 Let's connect!
Be sure to FOLLOW US on FACEBOOK, INSTAGRAM and PINTEREST Many thanks!