Here are 7 of the best Trader Joe's snacks that you need to try. The retail chain is renowned for its unique and diverse selection of snacks that cater to a wide range of tastes, and these are some of my favorites.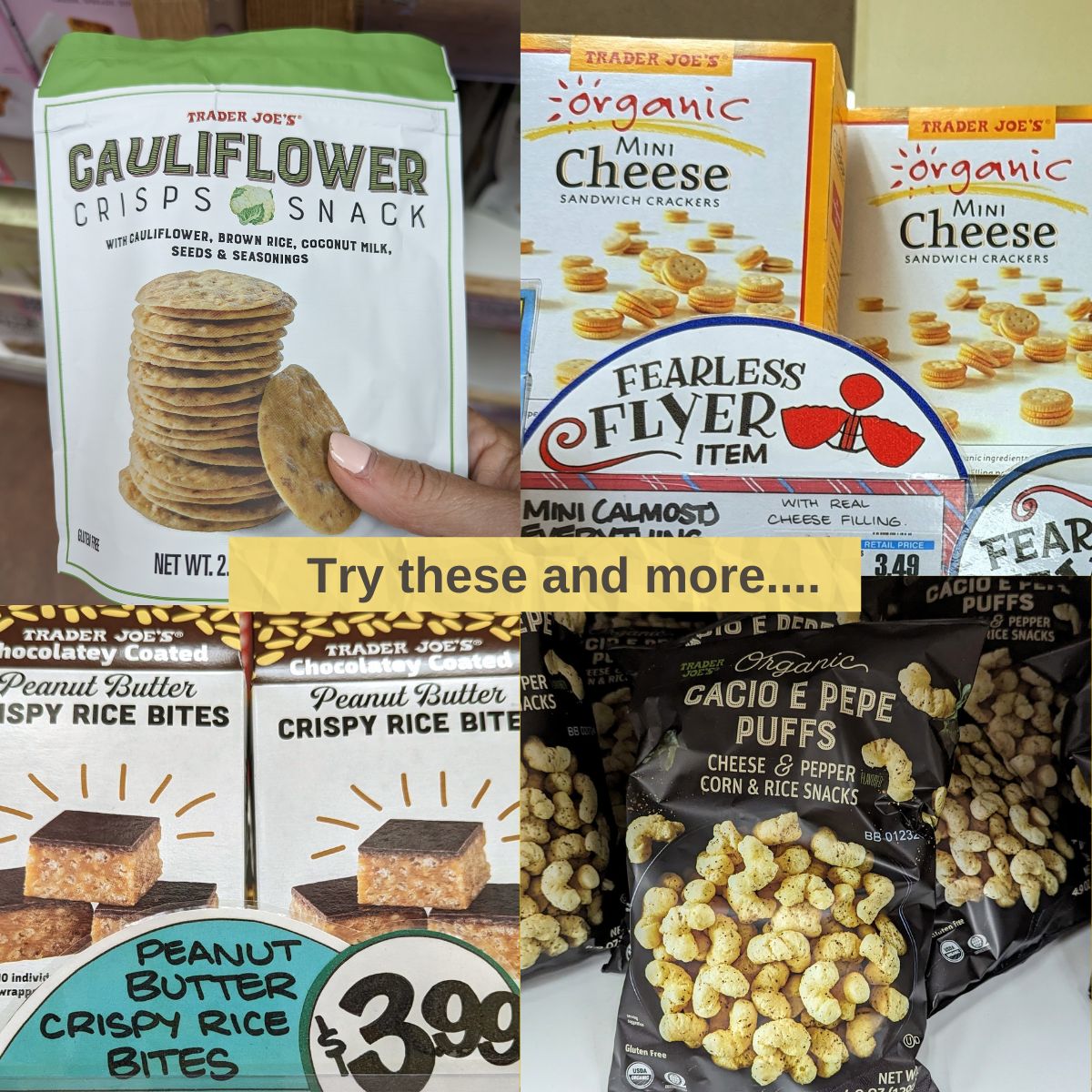 With a commitment to quality and affordability, Trader Joe's has become a haven for snack enthusiasts—myself included. From savory to sweet, healthy to indulgent, they offer something for everyone.
1 Organic Cacio e Pepe Puffs (top photo): Inspired by the classic Italian pasta dish, these puffs capture the flavors of black pepper and Pecorino Romano cheese in every bite. The crispy texture and bold, savory taste make them a delightful treat. Whether you're hosting a party or simply craving a unique snack, Trader Joe's Cassio e Pepe Puffs are addicting!
2 Cauliflower Crisps (top photo): A tasty and wholesome snack option for those seeking a lighter alternative. Made with real cauliflower and other simple ingredients, these crispy delights offer a satisfying crunch with a hint of savory flavor. With options like Original or Spicy Jalapeño, they provide a guilt-free snacking experience. These gluten-free and vegan-friendly crisps are perfect for enjoying on their own or pairing with your favorite dips. Trader Joe's Cauliflower Crisps are a great way to go a little healthier in your snacking routine without compromising on taste.
3 Super Seedy Cheese Snack Bites: These bite-sized treats feature a blend of crunchy, nutrient-packed seeds like chia, pumpkin, and sunflower, mixed with savory cheese. The result is a flavorful and satisfying snack that provides a boost of protein and fiber. Trader Joe's Super Seedy Cheese Snack Bites offer a unique texture and taste that will keep you coming back for more. Enjoy them on their own or as part of a cheese board.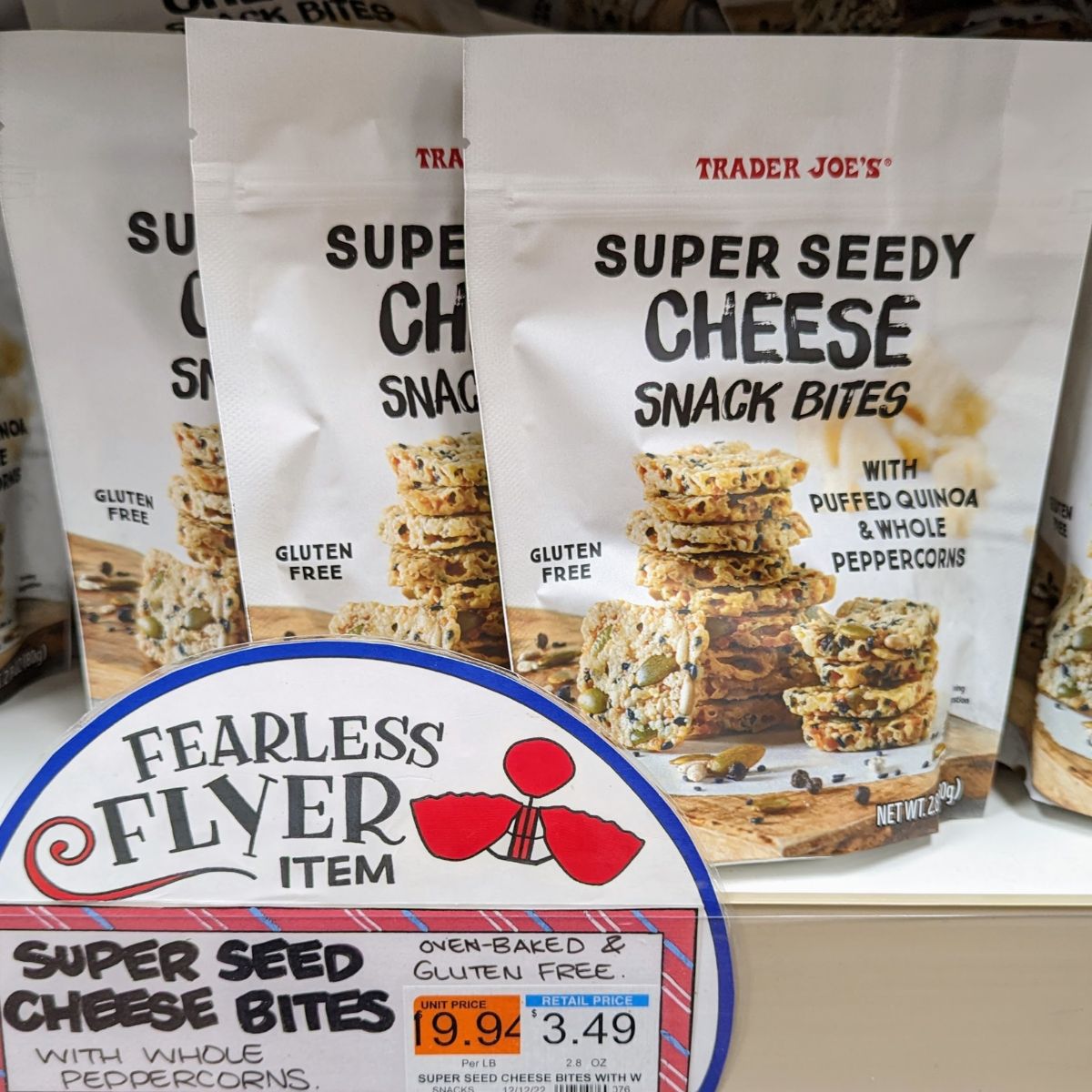 4 Dark Russet Potato Chips: These are a must-try for potato chip enthusiasts. These chips are made from dark-skinned russet potatoes, giving them a distinct flavor and texture. The russet potatoes are thinly sliced and kettle-cooked to perfection, resulting in a satisfying crunch and rich potato taste. Whether you enjoy them on their own or paired with your favorite dips, Trader Joe's Dark Russet Potato Chips offer a unique twist on the classic chip.
5 Mini Cheese Sandwich Crackers (top photo): This snack-time favorite that perfectly combines cheesy goodness with crispy satisfaction. These bite-sized delights feature a savory cheese filling sandwiched between two crispy, buttery crackers. The result is a perfect balance of flavors and textures that will leave you reaching for more. These crackers are convenient for on-the-go snacking or as a tasty addition to your lunchbox. Whether you're a fan of sharp cheddar or prefer the subtle tang of Swiss cheese, Trader Joe's Mini Cheese Sandwich Crackers are a delicious option that is sure to please both kids and adults alike.
6 Chocolaty Peanut Butter Crispy Rice Cakes (top photo): Wow, an amazing treat that combines the irresistible flavors of chocolate and peanut butter. These crispy rice cakes are coated with a layer of rich, smooth chocolate and infused with the creamy goodness of peanut butter. With each bite, you'll experience a satisfying crunch followed by the perfect blend of sweet and nutty flavors. These rice cakes make for a delicious snack or a guilt-free dessert option.
7 Slightly-Coated Dark Chocolate Almonds: Trader Joe's Slightly Coated Dark Chocolate Almonds are a delectable treat that offers the perfect balance of crunch and richness. These premium almonds are gently coated with a layer of smooth, dark chocolate, resulting in a heavenly combination of flavors. The slightly sweet coating enhances the natural nuttiness of the almonds, creating a satisfying snack that will leave you craving more.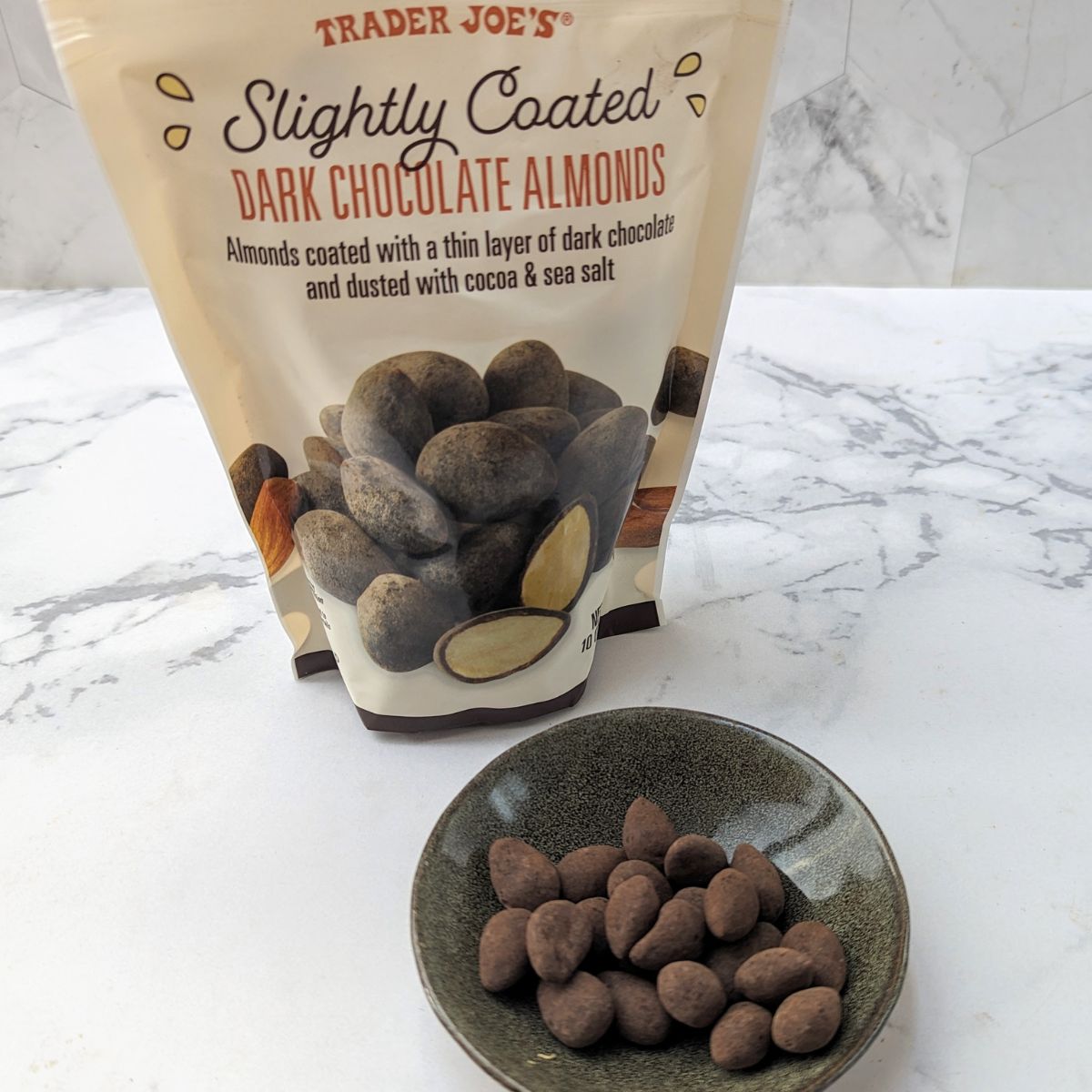 Whether you're looking for a delectable treat or a convenient snack, these 7 must-try snacks at Trader Joe's are guaranteed to elevate your snacking experience. So, head to your nearest Trader Joe's and embark on a flavor-filled journey that will leave you coming back for more.
Recipes to Try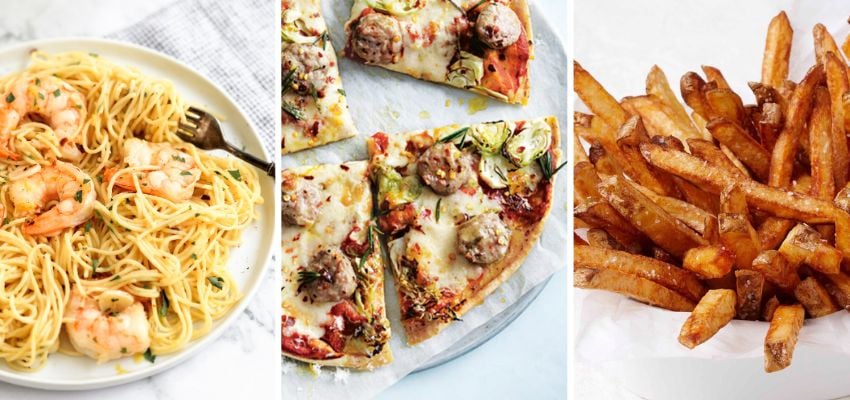 Let's connect!
Be sure to FOLLOW US on FACEBOOK, INSTAGRAM and TIKTOK Many thanks!