There's a whole lotta of pumpkin products at Trader Joe's this fall that you need to try. Why? Because it's time to switch up your summer routine and dive head-fist into the pumpkin season. And no store does it better when it comes to offering products with the quintessential fall flavors than TJ's—that's why they call it Pumpkin Palooza!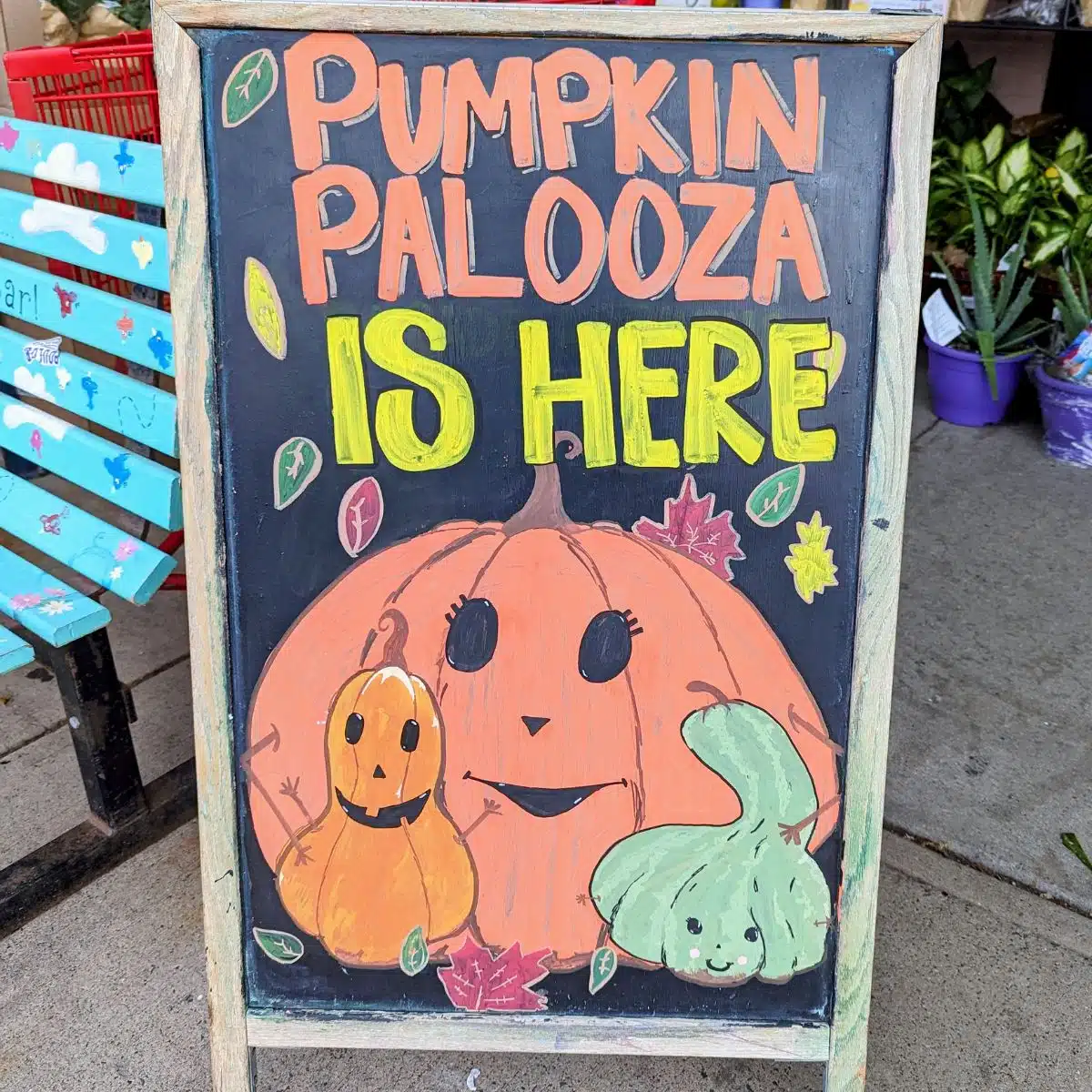 Here are 10 of my favorites, some that are new and some that are my old standbys. Hello fall!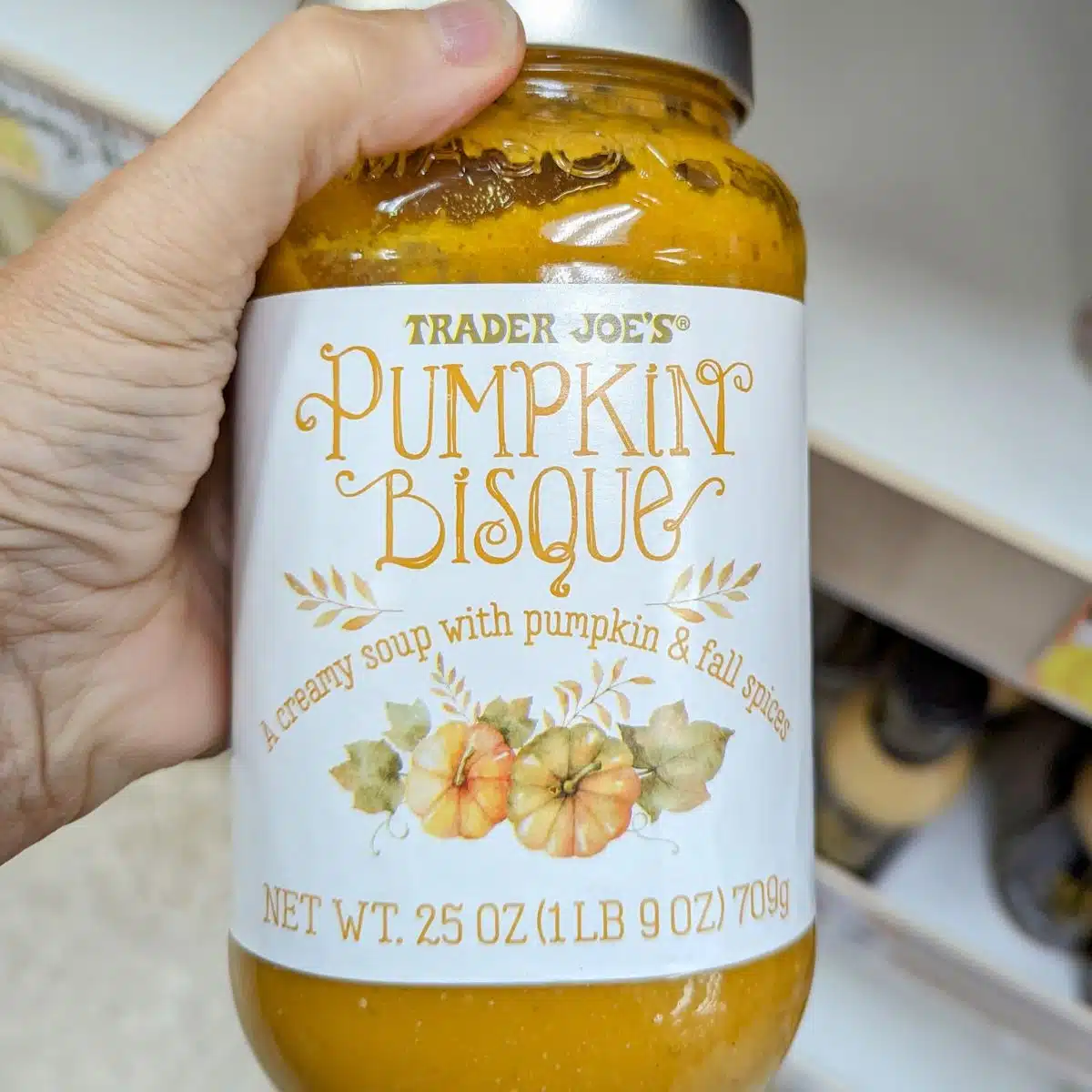 Trader Joe's Pumpkin Bisque is thick, rich and creamy with a nice pumpkin flavor. It's made with pumpkin purée, heavy cream, some honey for sweetness, and spices, but the ingredient that makes it stand out is tahini—the savory nutty flavor adds an amazing depth of flavor. Buy two!
TJ's oat milk gets a delicious fall makeover by adding pumpkin purée, natural pumpkin-spice flavor, cane sugar, and a little sea salt for balance. A pumpkin latte or coffee is the perfect start to any autumn morning, or try it in oatmeal or with cereal, such as their Maple Pecan Clusters Cereal. But also, no one is stopping you from drinking your Trader Joe's Non-Dairy Pumpkin Oat Beverage straight from the container.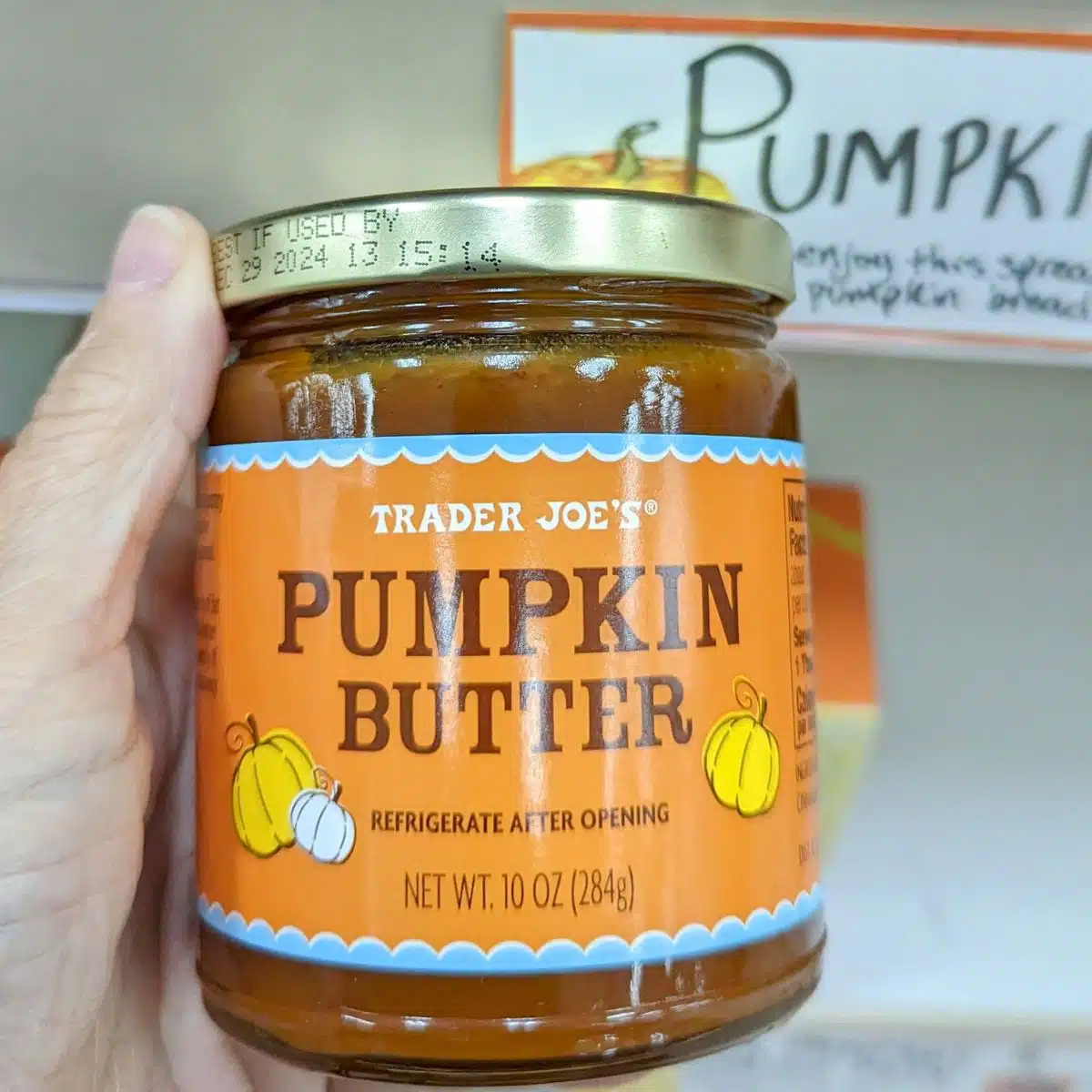 I love when Trader Joe's Pumpkin Butter is back on their shelves (it's a season item). It's smooth and rich, and tastes a lot like pumpkin pie filling. The mixture of pure pumpkin and spices is slow-cooked in small batches so the flavor has a lot of time to develop. Spread it on toast or English muffins, or swirl into your morning yogurt or oatmeal, the uses are almost endless.
Trader Joe's Pumpkin Cranberry Crisps are bite-size, loaf-shaped crackers made with pumpkin, tart cranberries and seasoned with thyme, nutmeg and tumeric. They have a slightly dense texture and are incredibly crispy. Serve them with dips and cheese (great with goat cheese and a drizz;e of honey), or just enjoy them on their own.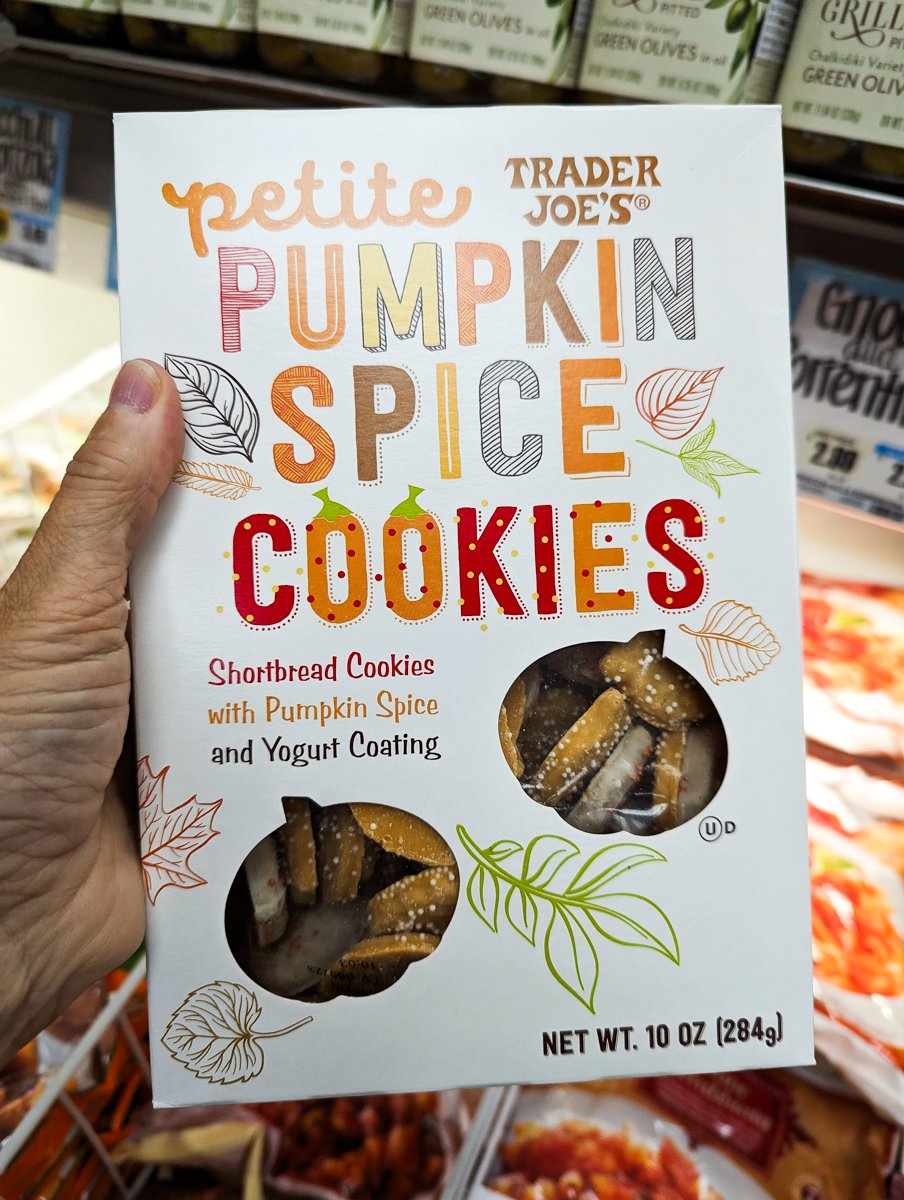 Trader Joe's Petite Pumpkin Spice Cookies taste like pumpkin shortbread that are both crispy and crumbly. The small cookies are coated with either a sweet white or and orange icing and each variety is decorated with nonpareils in the opposite color—white the orange, and orange with white. They're cute and tasty, and just the thing with a cup of tea for an afternoon pick me up.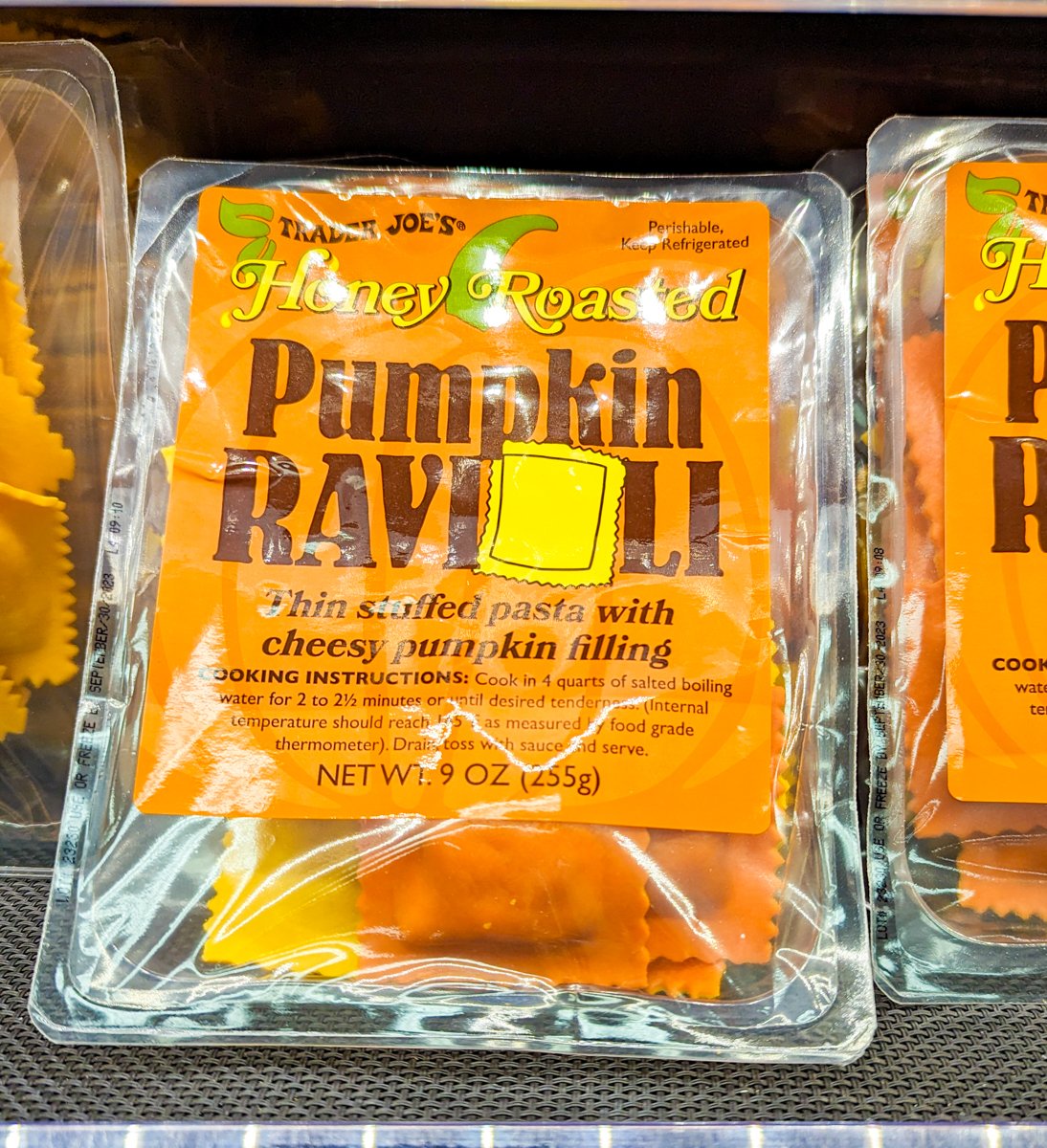 The filling for these ravioli is a blend of pureed roasted pumpkin sweetened with honey, brown sugar and molasses, blended with ricotta and mozzarella cheeses for a sweet-savory taste sensation. The pasta is also fun to serve: one side is orange-red like a pumpkin shell, and the other side a more muted orange, like the inside of the pumpkin. The ravioli are flavorful enough that all they need a touch of sauce—like browned butter and fresh sage, a maple syrup-olive oil mix, or harvest pasta sauce. Trader Joe's Honey Roasted Pumpkin Ravioli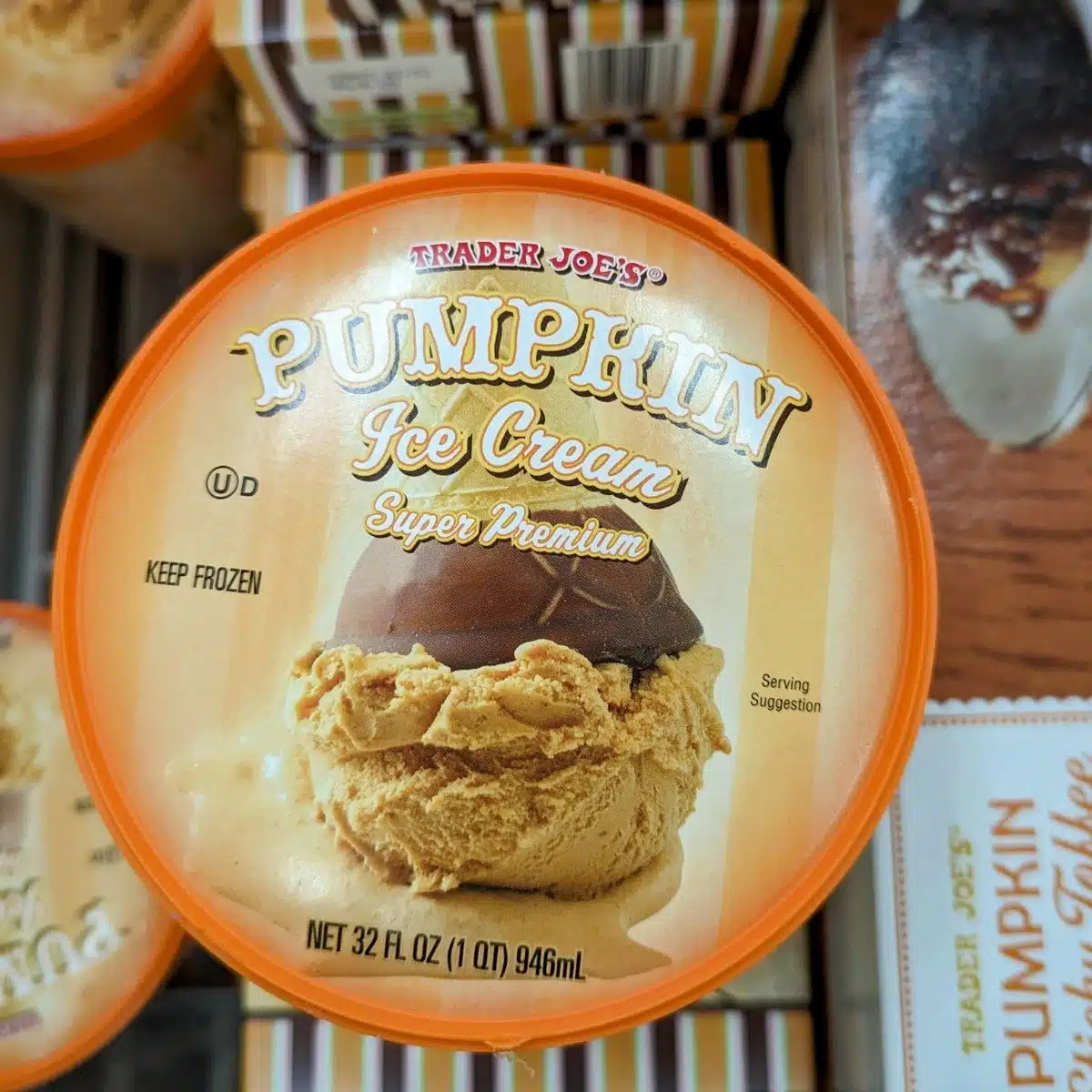 Trader Joe's Pumpkin Ice Cream is a blend of 20% pure pumpkin purée, 80% super-premium ice cream, and seasonal spices including nutmeg, cinnamon, ginger, and a hint of clove. It's dense, rich, creamy and the perfect addition for your fall desserts.
Trader Joe's Pumpkin O's is the pumpkin version of the classic Joe's O's. Made with whole grain brown rice, whole grain oats, and sweetened with both regular and brown sugar, these are great in a bowl with milk, but also as a snack on their own, or mixed into your favorite granola or trail mix.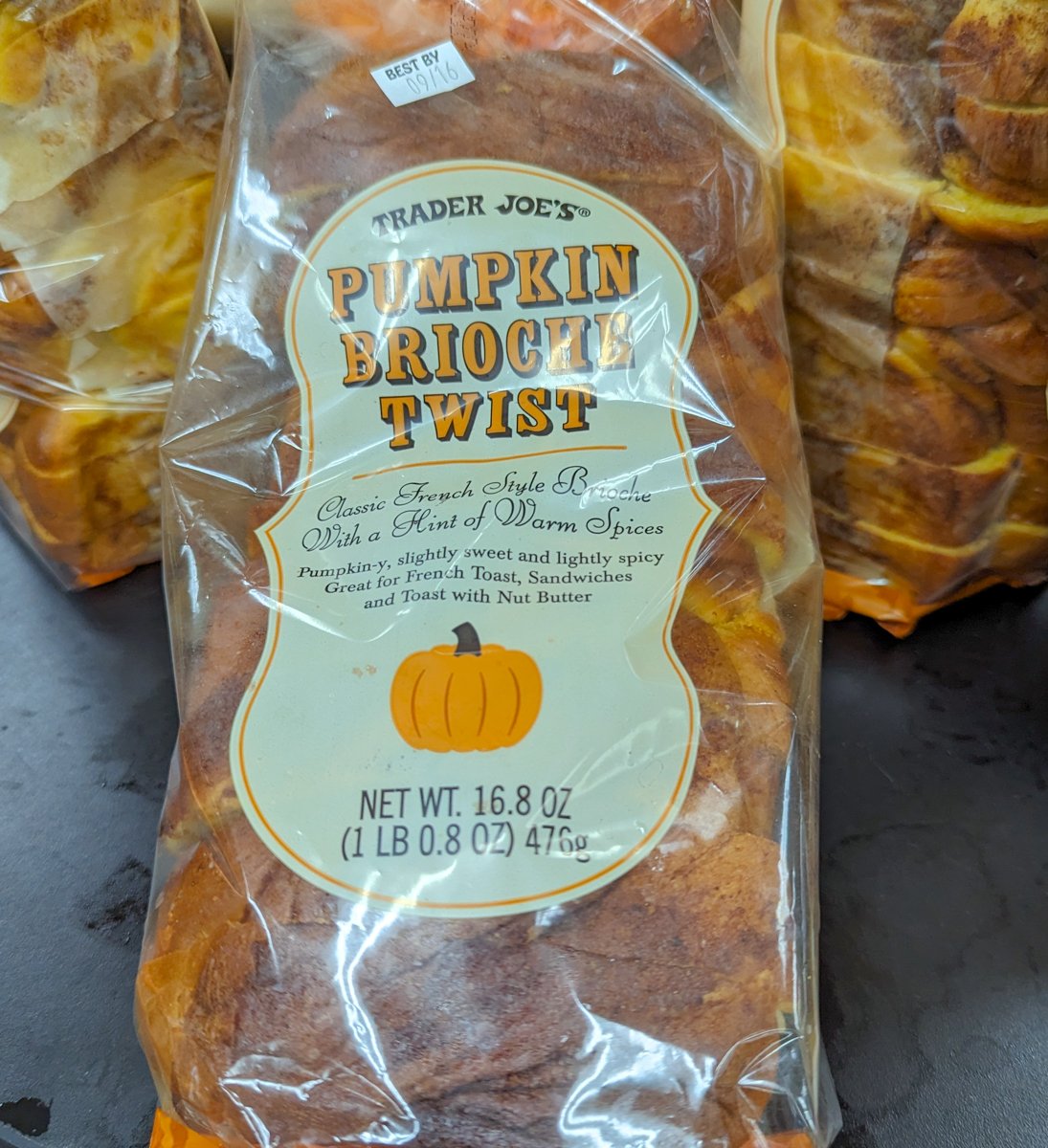 Only good things happen when you pair soft, buttery brioche with a swirl of smooth pumpkin puree flavored with cinnamon, ginger, and nutmeg. the loaf in pre-sliced and is absolutely delicious toasted with a spread of cream cheese, in French toast, bread pudding. It's a slice of heaven! Trader Joe's Pumpkin Brioche Twist.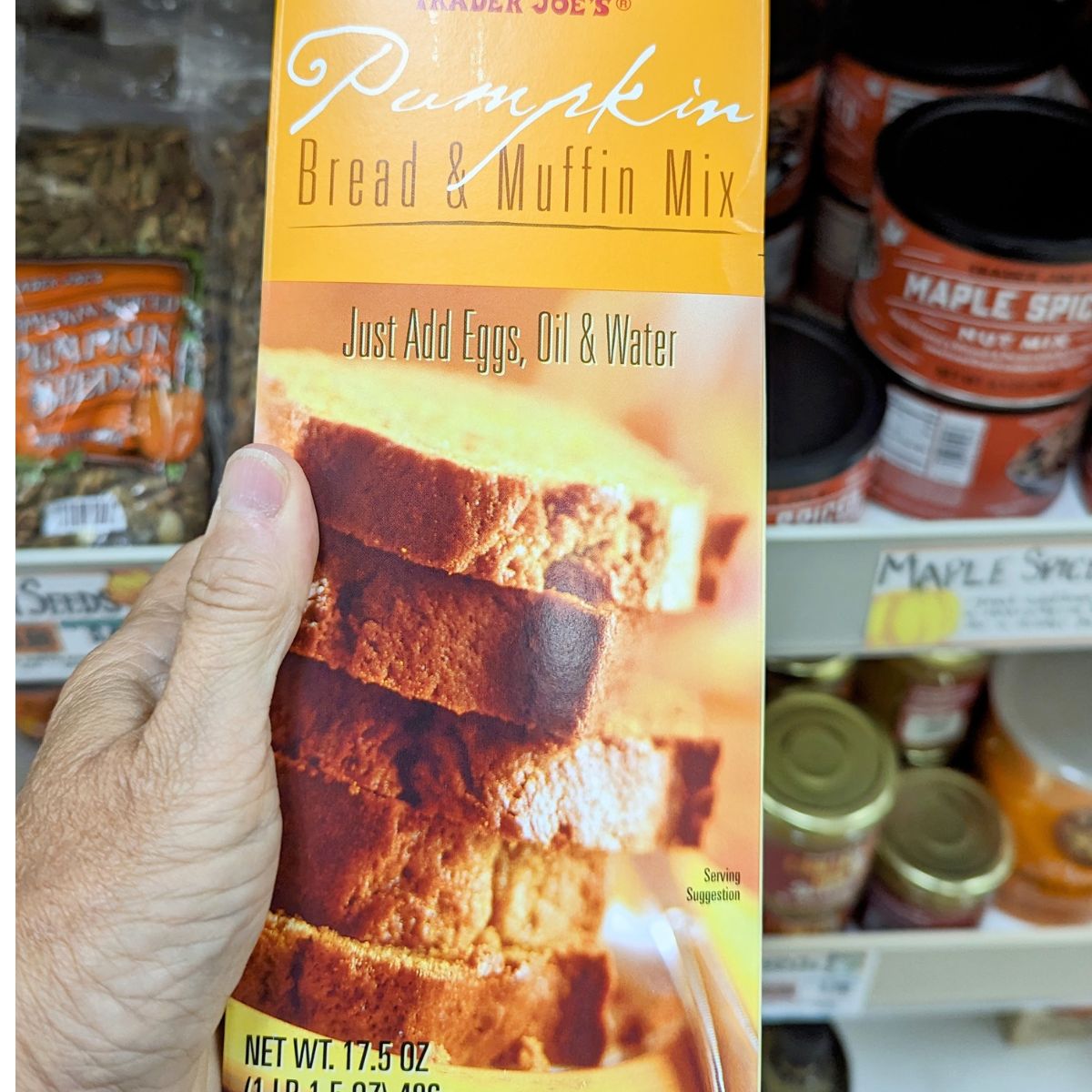 Pumpkin Bread and Muffin Mix is a TJ's seasonal classic. Just add eggs, oil, and water for a generous loaf of moist and fluffy, lightly spiced pumpkin bread, or a dozen standard-sized muffins. Also, the mix can be kicked up a notch by adding add chopped nuts, dried fruit like raisins, cranberries, or apples; or shredded carrots or zucchini. It's provides you with an easy pumpkin bread fix.
More recipes to try
Let's connect
Be sure to FOLLOW US on FACEBOOK, INSTAGRAM and TIKTOK Many thanks!