Over 18,000 TJ's customers weighed in; here's what they love, plus a few of mine, too!
If you shop at Trader Joe's, you know that most of their products are amazing, and you also know there are a few duds. So, there's always a slight risk involved when trying a new TJ's product, which explains why random customers occasionally ask me about items in my shopping cart—leading to some interesting and at times, odd conversations. But I applaud the crowdsourcing and straightforward approach of TJ's shoppers—and now even I occasionally querying other shoppers. (Of course, there are also the lively check-out staff conversations, but I'll save that for another time.)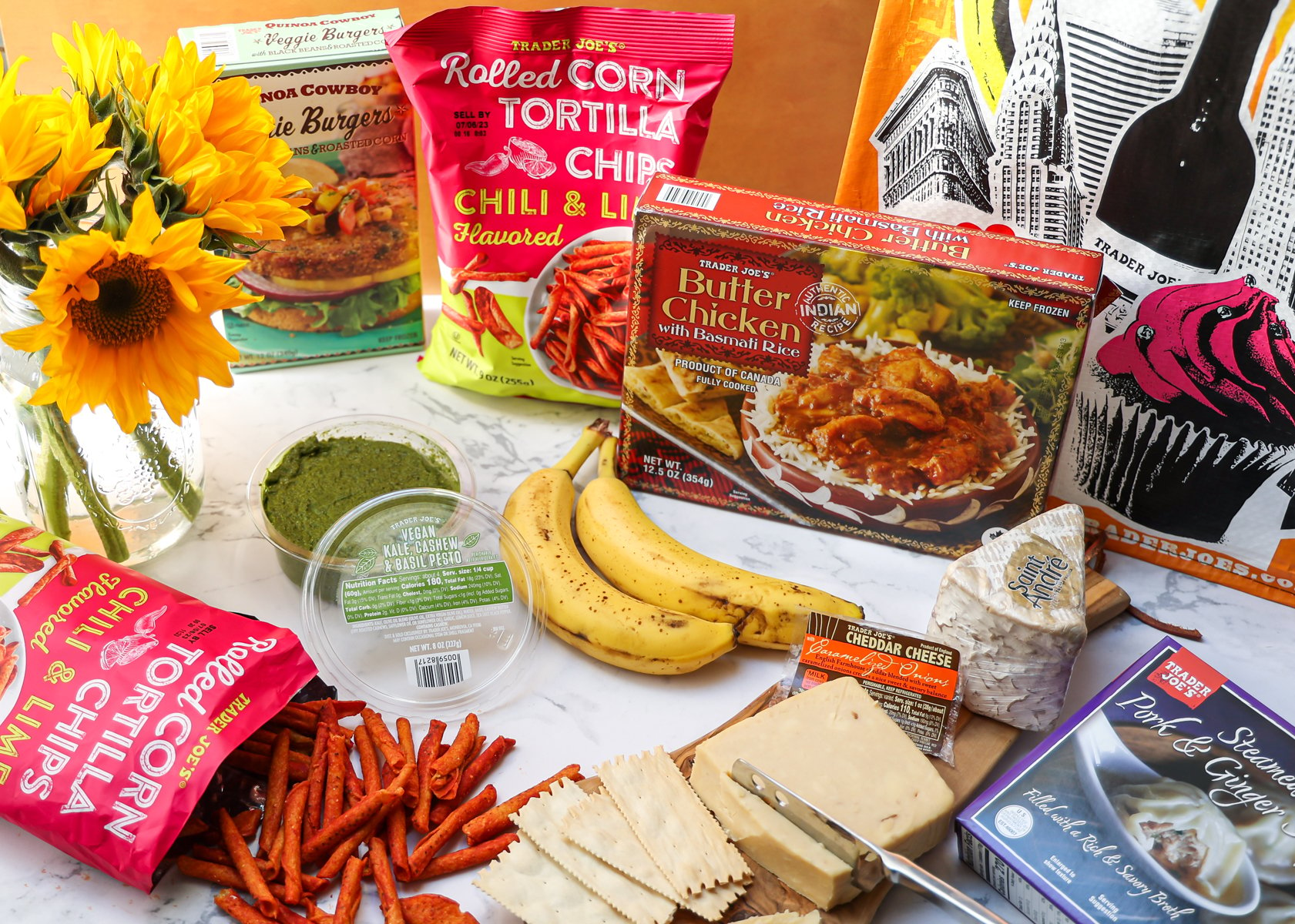 I love getting insights on what TJ's products to try, and thought you might too. Every year Trader Joe's does a survey and asks their customers this question: "If you were to spend the rest of your life on a deserted island, which nine Trader Joe's products would you take with you?" Recently, more than 18,000 customers weighed in on their favorites in 8 categories, and below are the much anticipated winners.
I threw in a few of my favorites, too–felt like someone would ask ; )
I'd love to hear your top picks, so please comment!
TOP PRODUCT OVERALL: Chili & Lime Flavored Rolled Tortilla Chips These popular corn chips are spicy little scrolls made from stone ground corn masa that are cut, rolled, and fried to a heavenly crunchiness—then generously dusted with hot chili and lime seasoning. They're such a hit, that they won twice (also voted #1 Snack)—and the only item to do so!
RUNNERS-UP
2. TJ's Hashbrowns
3. Steamed Chicken Soup Dumplings (I gotta try these!)
4. Everything but the Bagel Sesame Seasoning Blend (also, one of my faves)
5. Chocolate Croissants
TOP ENTRÉE: Butter Chicken an Indian dish that showcases tender chicken chunks in a silky, flavorful curry with tomatoes, cream, onions, garlic, ginger—and of course, butter! It's mildly spiced and partnered with fragrant Basmati rice.
Also, if you love Basmati rice, try Baked Rice with Roasted Tomatoes, Shallots and Garlic
RUNNERS-UP
2. Chicken Tikka Masala
3. Kung Pao Chicken
4. Butternut Squash Mac & Cheese (seasonal)
5. BBQ Teriyaki Chicken
TOP CHEESE: Cheddar Cheese with Caramelized Onions is made by an established English countryside estate that transforms rich, creamy milk from locally grazing herds into full-bodied English Farmhouse Cheddar, then mixes it with onion marmalade for a memorable, sweet-savory bite.
RUNNERS-UP
2. Syrah Soaked Toscano
3. Baked Lemon Ricotta (seasonal)
4. Blueberry & Vanilla Chèvre
5. Brie (various; see one of my faves below)
TOP VEGAN/VEGETARIAN PRODUCT: Vegan Kale, Cashew & Basil Pesto is a creamy, green condiment made with kale, cashew, and basil. Garlic and lemon give it a bright kick, making this spread/sauce/dip/marinade excellent for enhancing whatever you're eating.
RUNNERS-UP
2. Vegetable Fried Rice
3. Beefless Bulgogi
4. Palak Paneer
5. Cauliflower Gnocchi
TOP SNACK: Chili & Lime Flavored Rolled Tortilla Chips made the list twice, and that says a lot!
RUNNERS-UP
2. Organic Elote Corn Chip Dippers
3. Organic Corn Chip Dippers
4. World's Puffiest White Cheddar Corn Puffs
5. Crunchy Curls
TOP PRODUCE: Organic Bananas take the top spot because they are an incredible value at 25¢ each, every day. You can also can pick up a bunch of TJ's conventional Bananas for an amazing 19¢ per banana. Customers go bananas over the value, and now you can too!
Try using them in these amazing Banana Bread Cookies with Cream Cheese Icing
RUNNERS-UP
2. Teeny Tiny Avocados
3. Honeycrisp Apples (seasonal)
4. Brussels Sprouts
5. Organic Carrots of Many Colors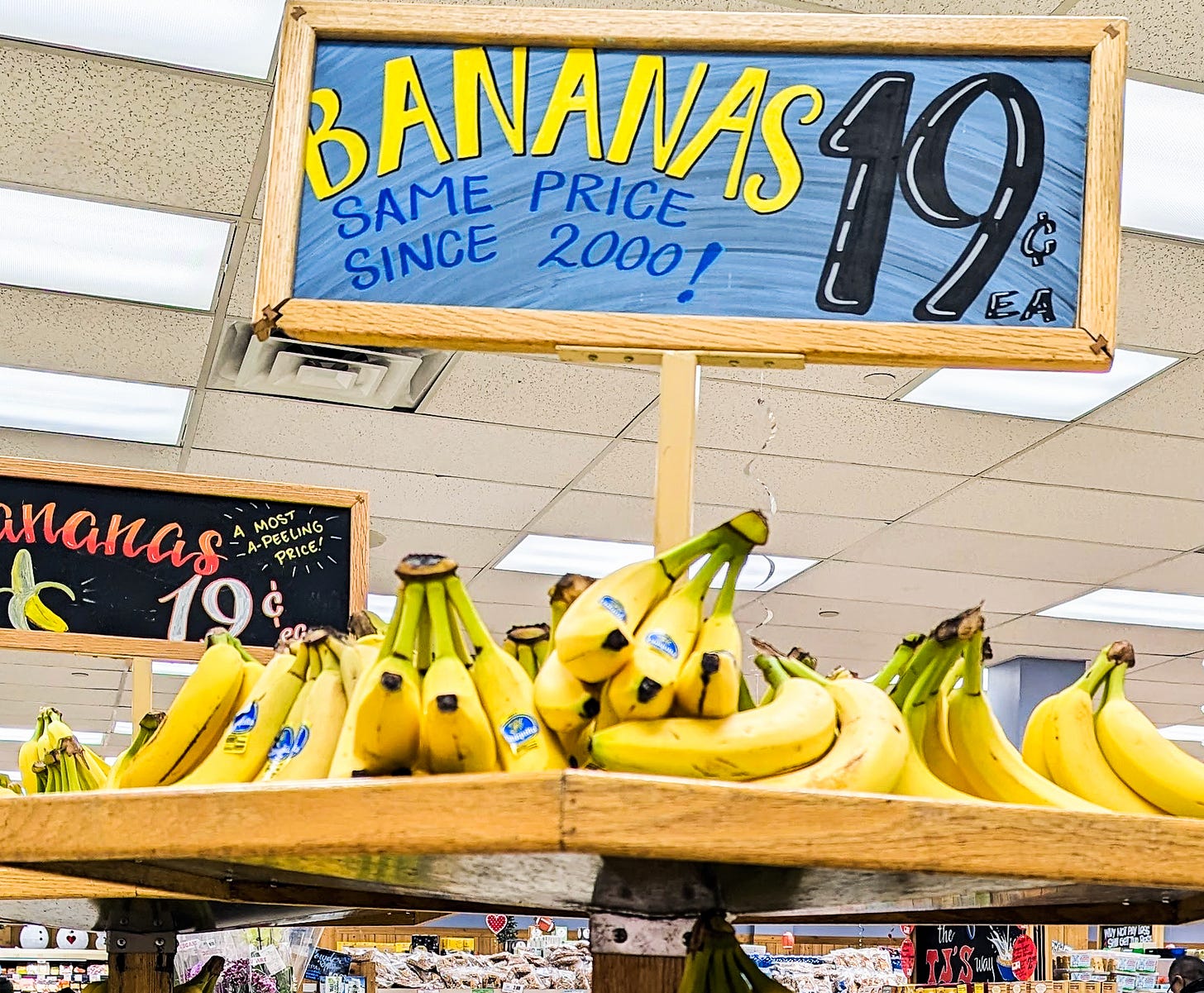 TOP BEVERAGE: The Sparkling Honeycrisp Apple Juice Beverage (sold seasonally) is a three-ingredient blend of apple juice, water, and bubbles that tastes crisp, juicy, and so refreshing!
RUNNERS-UP
2. Triple Ginger Brew (seasonal) (My go-to for Dark and Stormy cocktails)
3. Sparkling Peach Black Tea with Peach Juice
4. Sparkling Cranberry & Ginger Beverage (sold seasonally)
5. Non-Dairy Brown Sugar Oat Creamer
TOP SWEET/DESSERT: Hold the Cone! Mini Ice Cream Cones These small, but mighty crunchy cones lined with chocolate and filled with creamy ice cream—then dipped in a rich, chocolatey (or a white confectionary) coating, depending on which flavor cone you're holding.
RUNNERS-UP
2. Danish Kringle (various)
3. Sublime Ice Cream Sandwiches
4. Chocolate Lava Cakes (these are amazing!)
5. Brookie
Some of these items are on my must-try list, especially the Soup Dumplings and Butternut Squash Ravioli. And, in case you were wondering, here are a few TJ's products from my favorite list:
St. André Triple Cream Brie
The brie category made the runners up list, and the St André Triple Cream Brie s a winner in my book. It's super creamy, luscious, and spreadable and rivals any other in terms of quality and is so much more affordable.
Quinoa Cowboy Burgers
Tri-colored quinoa (red, white, and black), black beans, corn, red peppers, and plenty of seasonings make these veggie burgers a hit. They have the right amount of crunch and chewiness, and are great with sliced avocados as a topping.
Homestyle Flour Tortillas
I am a bit of a tortilla snob, and have to say that these TJ's tortillas are very good! They're tender, chewy and pliable, and make great quesadillas and burritos. Throw some in the your freezer.
And I usually grab some flowers : )
What are some your go-to TJ's items?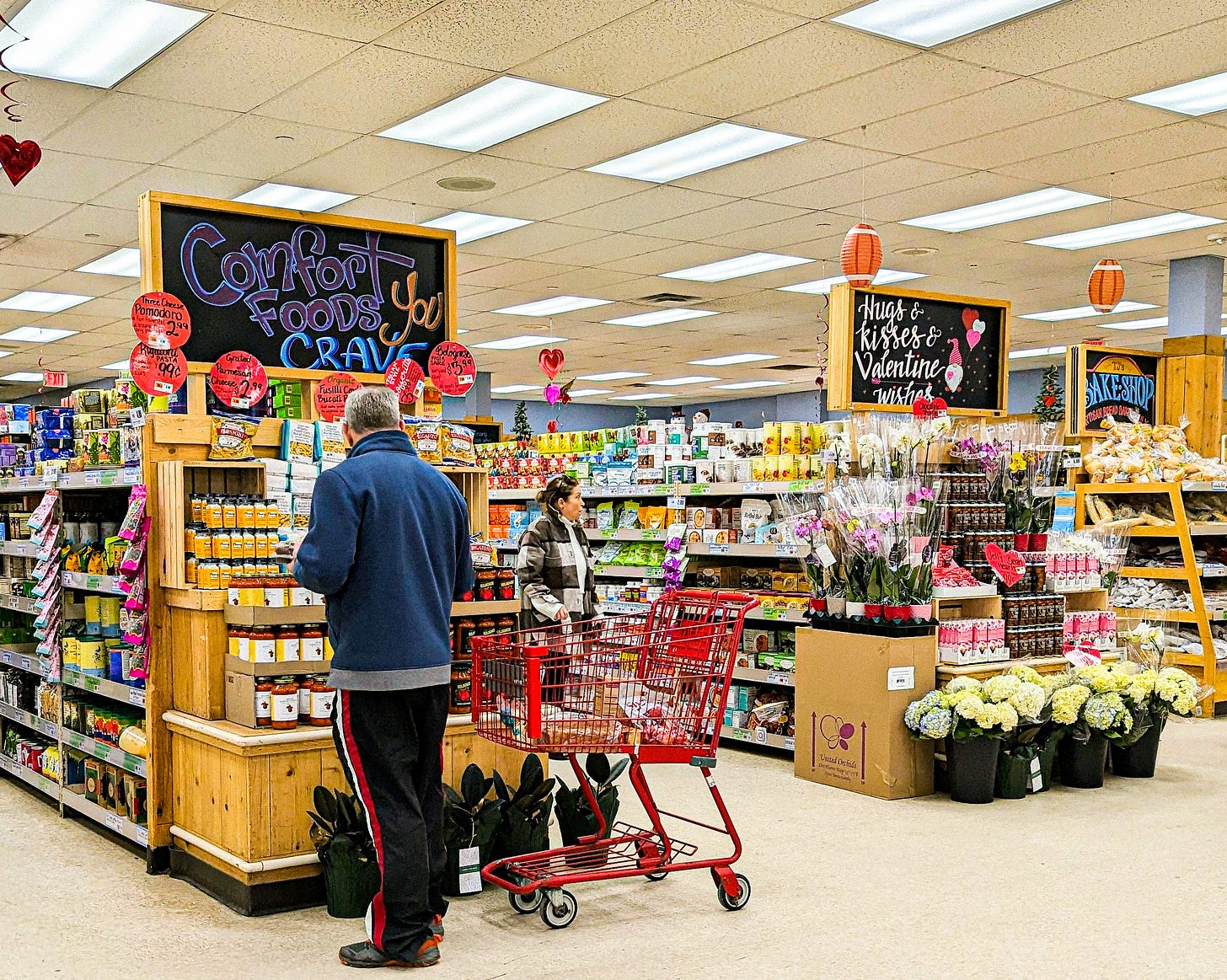 ---