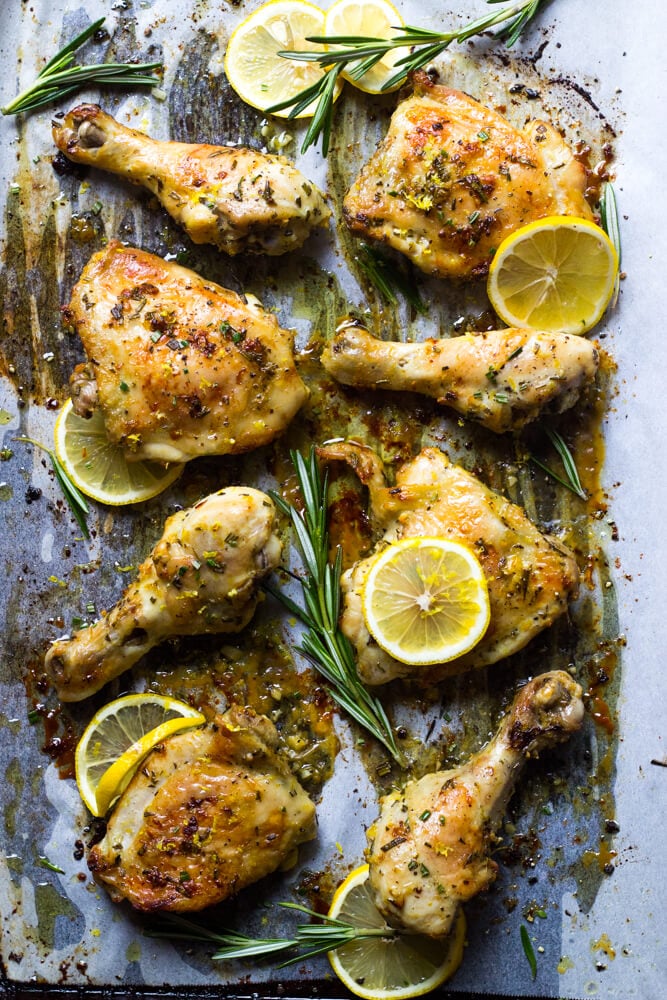 Roast Lemon Chicken
2020-01-01 19:32:47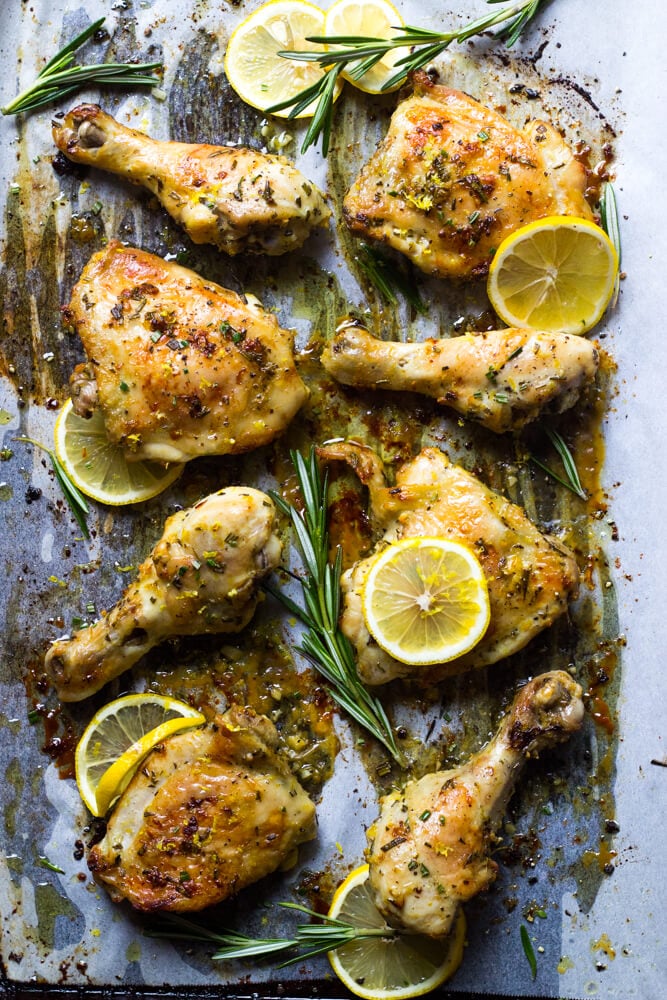 Ingredients
2 medium lemons
1/4 cup extra-virgin olive oil, more for the baking sheet
4 bone-in, skin-on chicken thighs
4 skin-on chicken legs
Kosher salt and freshly ground black pepper
4 to 5 sprigs fresh rosemary
Instructions
Position a rack in the center of the oven and heat to 450°F.
Thinly slice one of the lemons and juice the other. Measure 2 Tbs. of the juice into a large bowl and whisk in the olive oil. Season to taste with salt and pepper. Save any remaining juice for another use.
Lightly oil a heavy-duty rimmed baking sheet. Add the chicken to the bowl with the lemon mixture and toss to coat. Spread the chicken on the baking sheet, spacing so there is plenty of room in between them. Season with salt and pepper. Add the lemon slices and rosemary sprigs.
Roast until the chicken skin is crisp, the meat cooked through, 45 to 60 minutes.
Flavor Feed https://flavor-feed.com/
0