These 5 easy recipes will make you want to get up for breakfast in the morning!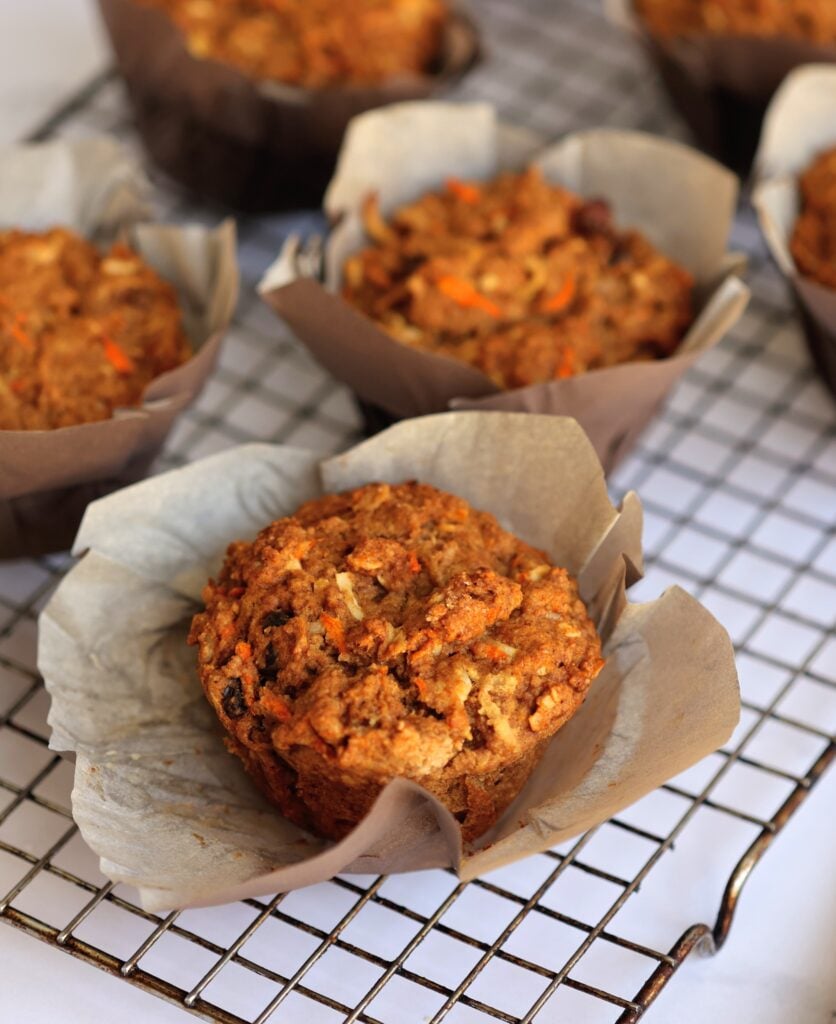 There's no need to limit these morning glory muffins to breakfast only food. They are packed with an amazing array of
good-for-ingredients, such as whole wheat, coconut, carrots, raisins, apple, and walnuts, and are the perfect pick-me-up any time of the day.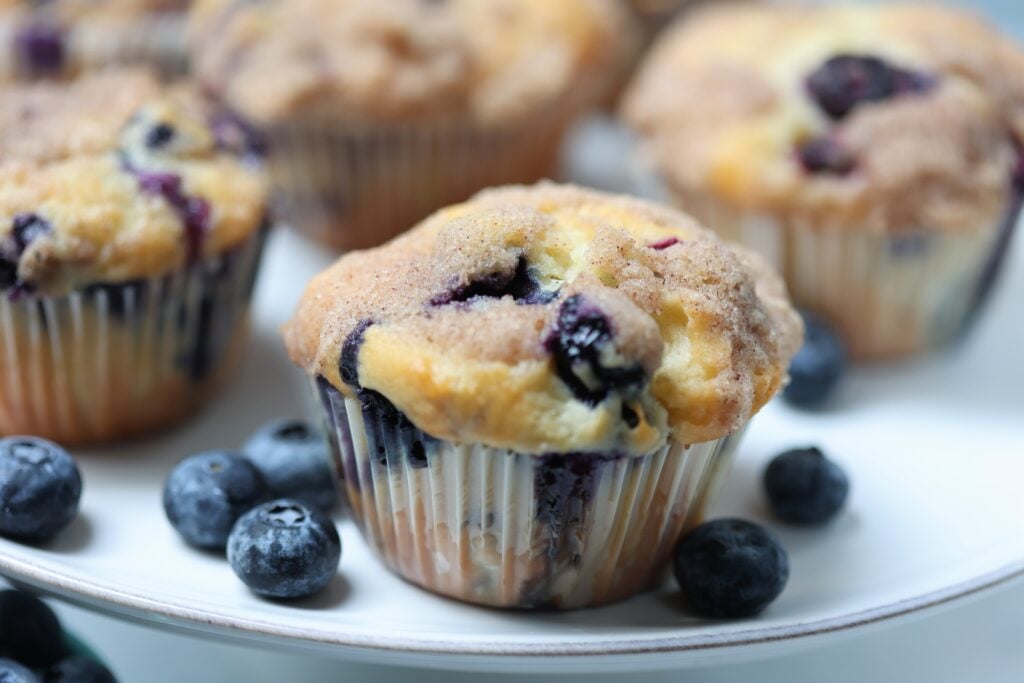 From the bakery I owned and operated many years ago, here's the recipe for our blueberry buckle muffins that were one of our best-selling items. Packed with sweet juicy berries, a tangy, tender crumb, and buttery topping, several batches of these were made everyday and everyday they sold out!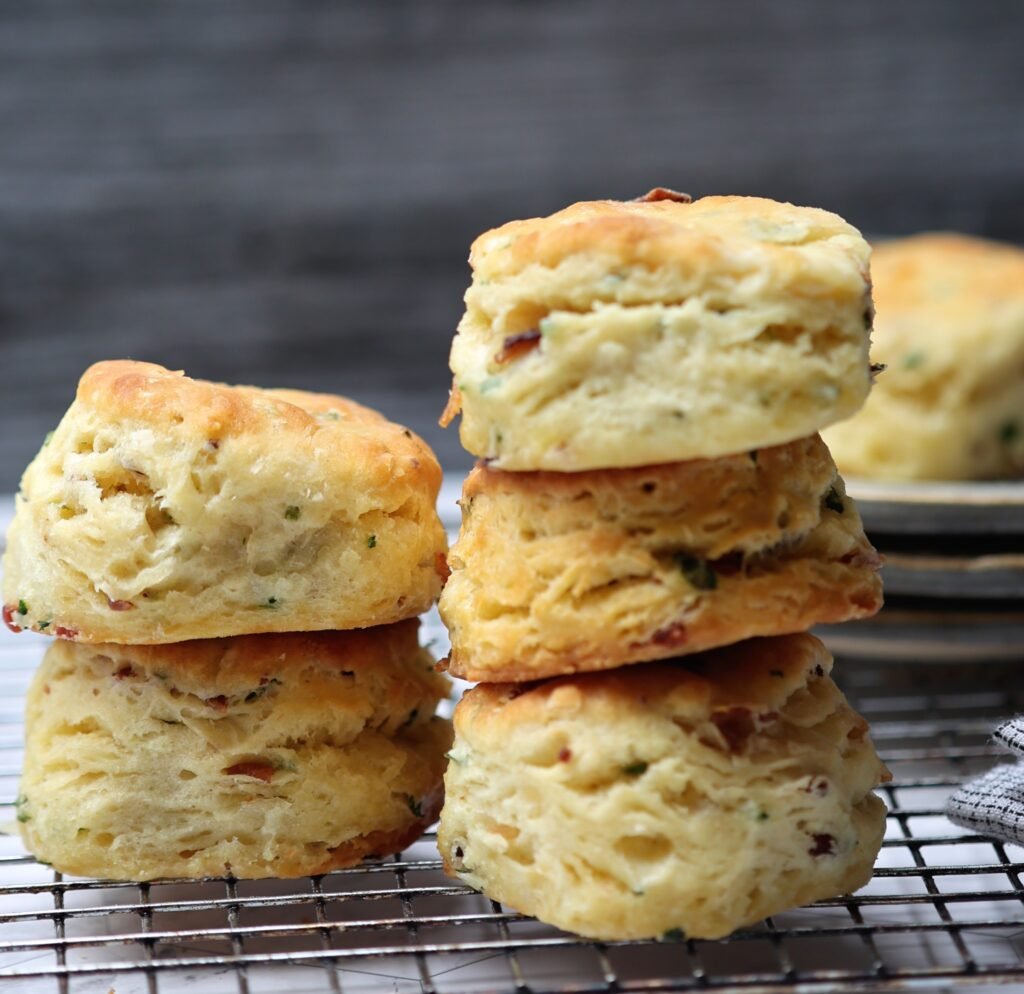 Fat and tender with flaky layers that beg to be pulled apart and slathered with butter, these buttermilk biscuits flavored with bacon, chives, and black pepper are hard not to love.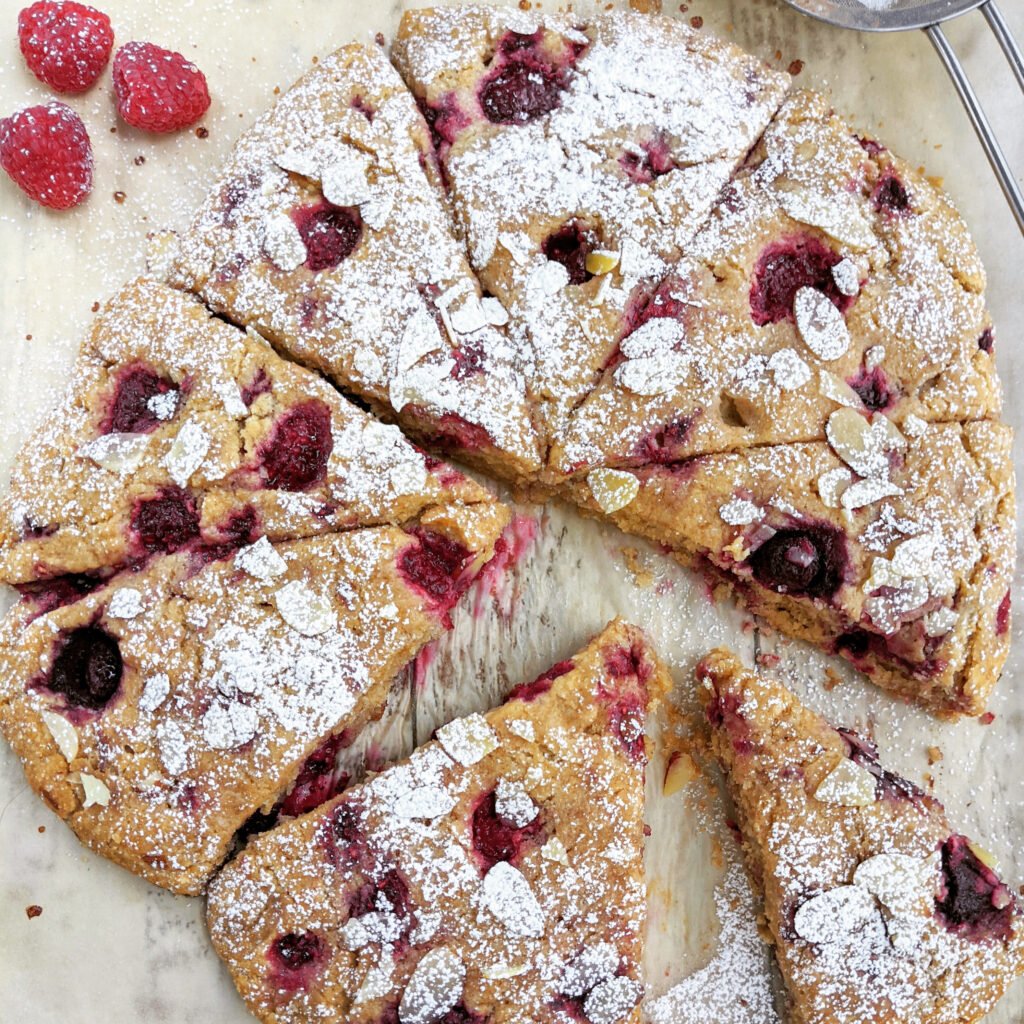 Say hello to your new favorite scone recipe. Raspberries add sweetness and almonds the crunch to these gems, guaranteed to make it to your permanent baked-goods lineup.
Say goodbye to ho-hum scones and say hello to your new favorite lemon-blueberry version! One bite of these warm, homemade lemon blueberry scones will transform you into a scone lover, if you aren't already. Meyer lemon and fresh blueberries add brightness and a sweet-tart flavor, and the buttermilk makes them ultra-tender.